Some 250 Corpses Donated To Science Found Rotting In Spanish University's Basement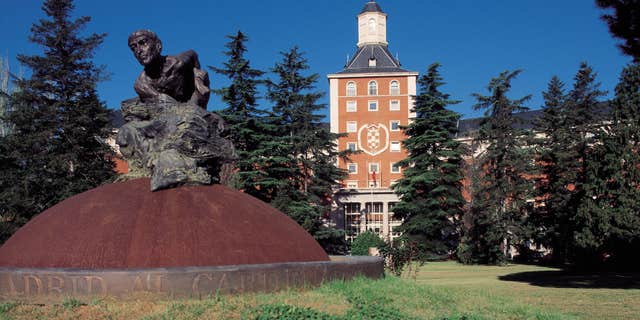 A gruesome discovery at Madrid Complutense University, ranked as the top university in Spain, is sending shivers across the country and sparking outrage at the highest level of government.
A so-called "chamber of horrors" uncovered by El Mundo newspaper in a campus basement served as depository of hundreds of human bodies donated to science over the last three years.
As many as 250 mummified bodies are estimated to be piled inside the 300-square-feet facility, crossed by a central corridor with tubs full of formaldehyde and covered with metal planks. The newspaper said it is unclear how many bodies are inside the tubs because the planks had not been removed.
"But it is impossible to know: to open them you would need to go through a mountain of corpses," El Mundo reports.
A Madrid Complutense University statement said it was an isolated occurrence and that an investigation is underway. The bodies had been due for incineration, it said, but spending cuts had caused delays.
It also said a funeral company would begin removing the bodies this week.
El Mundo video images show the discarded body parts, some not covered by sheets, piled on shelves and tables.
The university insists the cadavers have been treated with formaldehyde and pose no health risk.
The paper describes the grotesque scene in detail. Some are wrapped in shrouds without any identification, glued together by ice blocks inside a noisy and rundown fridge – those bodies seem to be relatively cold enough for medical students to use, according to El Mundo. Arms and legs come out here and there, in a scene reminiscent of a mass grave.
Other bodies were piled up in the tubs with formaldehyde, some of them so decomposed they were rotting, resulting in rancid odor. There are about eight to 10 tubs throughout the facility with approximately a dozen bodies in each of them.
A third group of bodies found is the "drying area," which El Mundo describes as the true "chamber of horrors." This is the room where the bodies have already been used by the students and are awaiting cremation.
"The ground is slippery with fat and fluids released from the bodies," the paper reports. "Its vision is a true nightmare."
According to published reports, Spain has seen an increase in the number of people donating their bodies to medical science since the start of the economic crisis, as a way to avoid funeral costs.
Follow us on twitter.com/foxnewslatino
Like us at facebook.com/foxnewslatino