Smoking May Worsen Hangovers, Says New Study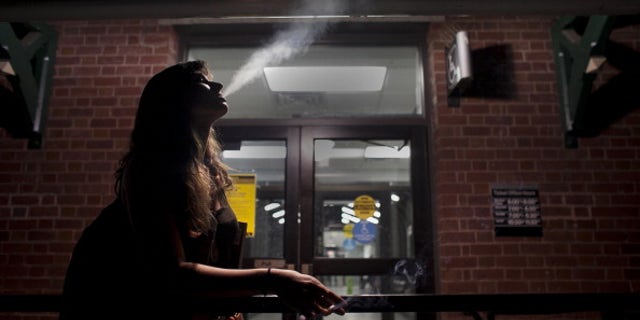 Blame it on the booze…or pack?
Boston.com is reporting researchers from Brown University in Rhode Island have concluded college students were more likely to experience hangover symptoms after combining heavy drinking with smoking than those who just drank.
In the study, 113 participants completed a web-based survey daily for eight weeks where they reported on their drinking and smoking habits. The researchers revealed that students who drank on the same day they smoked were more likely to either suffer from hangovers or experience worse symptoms when they did.
"At the same number of drinks, people who smoke more that day are more likely to have a hangover and have more intense hangovers," concluded Dr. Damaris J. Rohsenow, of the Center for Alcohol and Addiction Students at Brown University.
The study, which was published online in the Journal of Studies on Alcohol and Drugs, couldn't discover a clear reason why this might happen in the first place. Rohsenow stated that the diets of smokers could be a possible factor.
According to the National Institute on Alcohol Abuse and Alcoholism, Hispanics in the United States are less likely to drink at all than whites. While Hispanics have right rates of abstinence from alcohol, those who choose to drink are more likely to consume higher volumes than whites.
Like with drinking, the American Lung Association states Hispanics generally have lower rates of smoking than other racial groups.
The National Institutes of Health provides several hangover treatments, including drinking water in between to prevent dehydration. Women should have no more than one drink per day and two for men. You can also "avoid alcohol completely to prevent hangovers."
Most hangovers are gone within 24 hours.
Based on reporting by the Associated Press.
Follow us on twitter.com/foxnewslatino
Like us at facebook.com/foxnewslatino