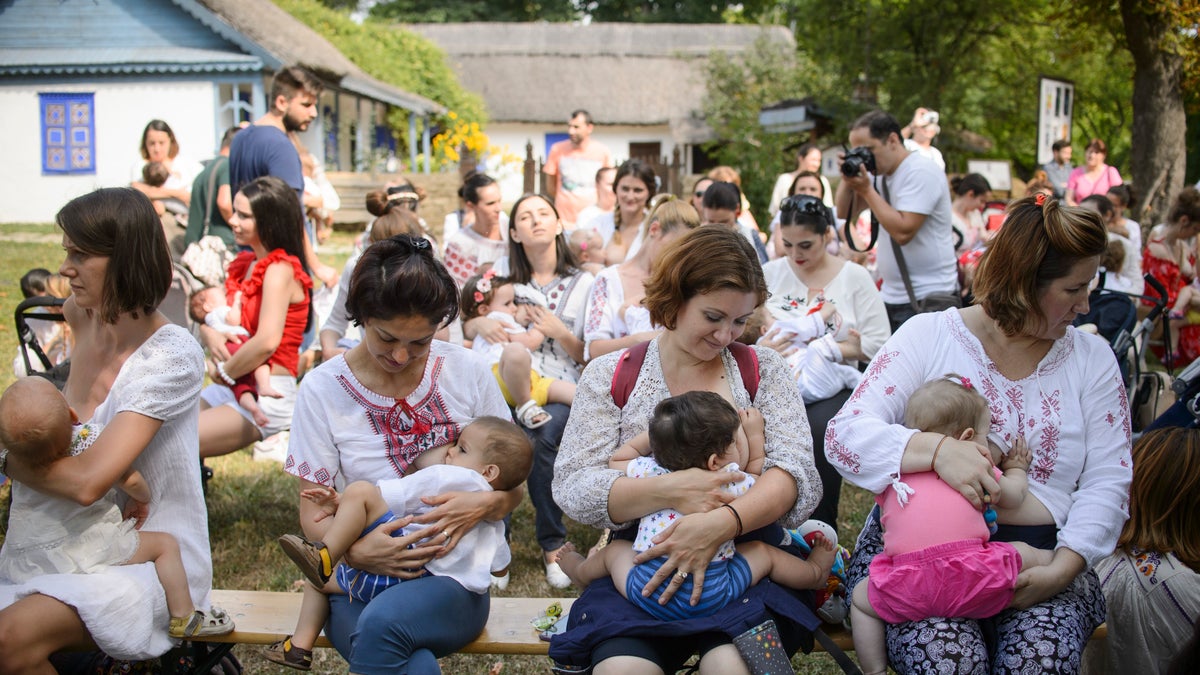 BUCHAREST, Romania — Dozens of Romanian mothers have gathered at a museum in Bucharest to breastfeed their babies to promote the freedom of mothers to breastfeed in public.
Mothers dressed in embroidered traditional peasant blouses sat, chatted and fed their children Saturday at the event at the picturesque Village Museum.
Alexandra Hulea, a 31-year-old marketing specialist, still feeds her 13-month-old twins Eva and Dominic. She says "people look strangely at you, but I don't care because my children are my priority."
Pediatrician Iulia Balint-Boia told The Associated Press that only 12.6 percent of Romanian mothers still breastfeed their babies at six months. She says "it benefits both mothers and children, but not everyone is used to seeing it in our society."