Roche eyes new drugs as Herceptin faces challenge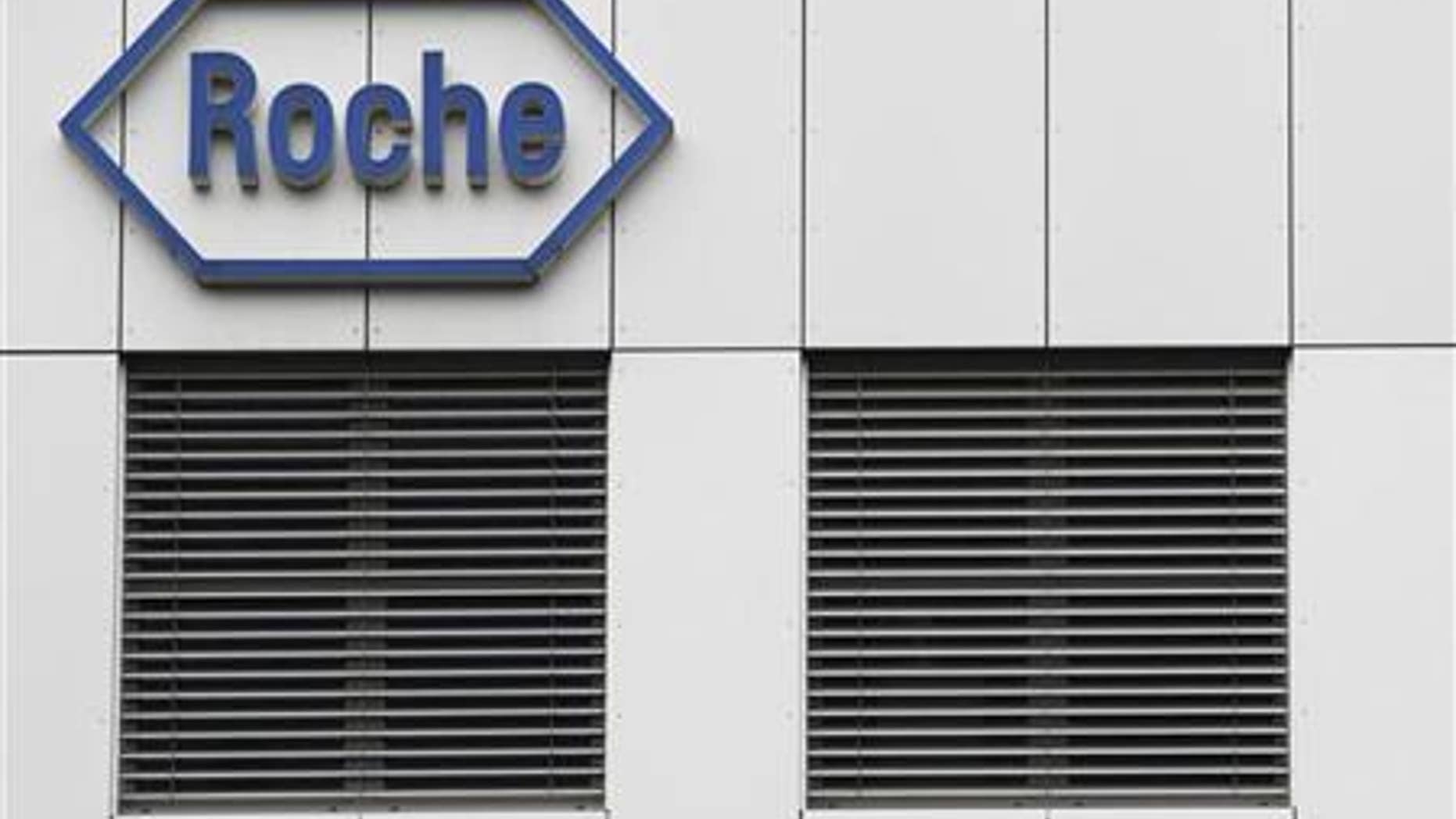 Swiss drugmaker Roche Holding AG expects results from 19 late-stage clinical trials over the next 18 months, providing a stream of products to offset a potential near-term threat to breast cancer drug Herceptin, its third biggest seller.
The world's biggest maker of cancer medicines cited antibody drugs carrying chemotherapy and combination treatments among its most promising approaches in a statement ahead of a presentation to investors in London on Wednesday.
With its large diagnostics division, Roche has pioneered personalized medicine, or tailoring treatment to the genetic profile of patients, and Chief Executive Severin Schwan said the group would remain market leader in the field.
"More than 60 percent of our pharmaceutical pipeline projects are coupled with the development of companion diagnostics in order to make treatments more effective," he said.
Pipeline progress and Roche's commitment to stable spending on research may reassure investors, ahead of uncertain times for Herceptin.
Results of two opposing studies examining how long patients should use Herceptin could potentially boost or cut sales of the blockbuster medicine, which had sales last year of 5.25 billion Swiss francs ($5.5 billion).
Data from both studies is now expected to be presented at the European Society for Medical Oncology meeting in Vienna at the end of this month - earlier than many analysts had expected.
First approved in 1998, Herceptin is a treatment for the 25-30 percent of breast cancer patients who have tumors that generate a protein called HER-2, which tends to make their disease more aggressive.
The drug is one of Roche's most lucrative and durable - with sales still growing 11 percent to 2.95 billion Swiss francs in the first half of 2012 - and the drugmaker is keen to eke out more profit before the medicine loses its patent from 2014.
Roche has conducted a study called HERA investigating the benefit of using Herceptin for two years rather than the standard one, while an opposing French study called PHARE is looking at whether patients get the same benefit from using the drug for just six months.
While analysts on the whole are skeptical that using Herceptin for longer will show additional benefit, a convincing result from PHARE could see austerity-hit European healthcare systems cutting back their use of the drug substantially.
Kepler Capital Markets analyst Fabian Wenner says the drug's adverse side effects on the heart could also mitigate against longer use.
"What patient will want to use Herceptin plus chemotherapy for two years? That's a very high burden on the quality of life, not to mention the higher cardiac risk they are then exposed to," he said.
Positive results from PHARE have the potential to wipe $1.5 billion off Herceptin's revenue in the medium-term and could send the stock down some 5-10 percent, according to Wenner.
Other analysts, however, believe the PHARE data will lack the punch to seriously damage Herceptin sales.
Stable R&D
Thanks to its top-selling cancer medicines, most of which do not face imminent generic competition, Roche has fared better than rivals who have suffered from a wave of patent expiries sweeping the pharmaceutical industry.
But some analysts have questioned whether the company may be overspending on drug development. In June, Roche announced plans to overhaul its research operations after poor late-stage results from its big drug hope dalcetrapib - a medicine aimed at boosting levels of "good" HDL cholesterol.
Roche, which spent 8.3 billion Swiss francs ($8.7 billion)on R&D in 2011, said it was committed to a stable R&D budget, with the biggest chunk of the money going towards oncology.
A growing area of importance for Roche is also its neuroscience franchise and it is pursuing a number of projects targeting Alzheimer's disease, with gantenerumab the most advanced treatment.
The company is also targeting growth in emerging markets as austerity-hit European markets slash healthcare budgets.