Rescued cat nurses sick animals back to health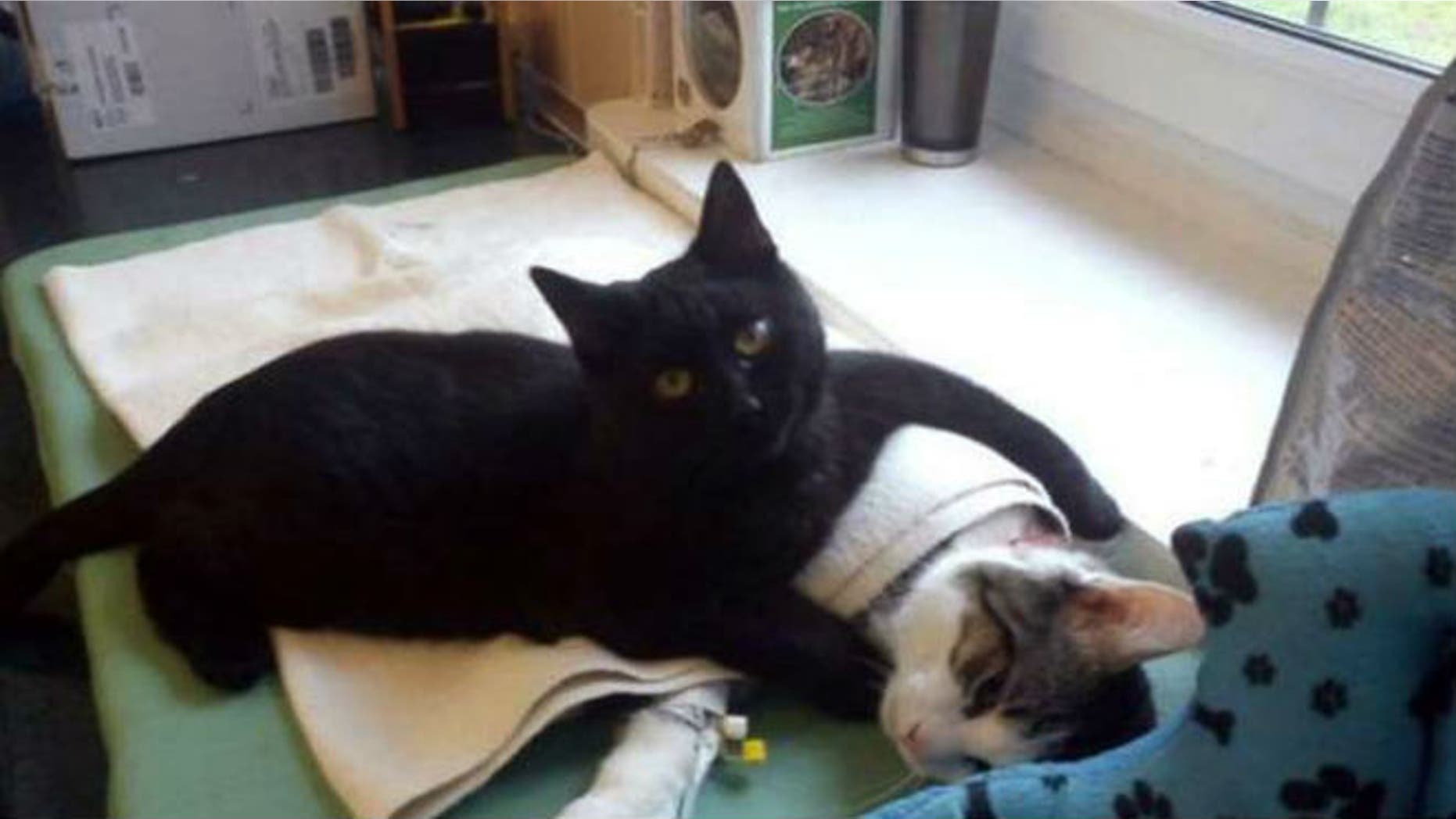 A cat that was saved from dying on the streets of Poland has now become a "nurse" to other animals in the shelter, Central European News (CEN) reported.
Rademenes, a black cat, was 8 months old when he was taken to the animal shelter in Bydgoszcz in northern Poland, balding and suffering from breathing problems.
"He was in a terrible state, and I decided that the best thing for him would be to put him down to end his suffering," vet Lucyna Kuziel–Zawalich, 46, told CEN.
But when Rademenes began to recover overnight, the vet decided to give him a chance.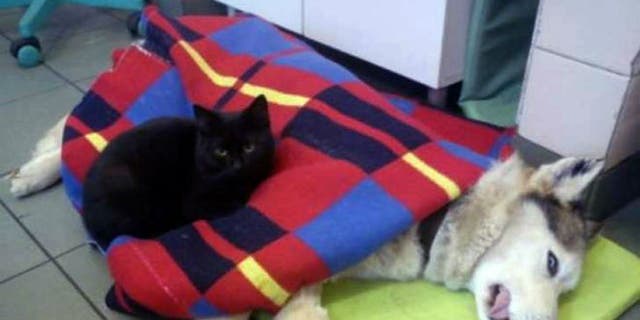 It was then that the cat began looking after other sick animals in the shelter.
"He cuddles and hugs other poorly animals," Kuziel-Zawalich, said. "He cleans them and sleeps with them and pays particular attention to those suffering from serious diseases."
The vet added that , having been so close to death's door, it seems as though the cat wants to help others get better.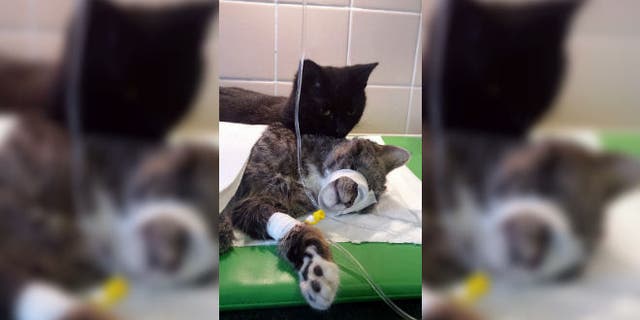 "We joke that he is now one of our full-time nurses," Kuziel-Zawalich said.
The cat was named Rademenes after a cat in a Polish children's TV series, the incarnation of a man from Egypt who grants seven wishes to a boy who saves him from thugs.