Report reveals shocking new plastic surgery trends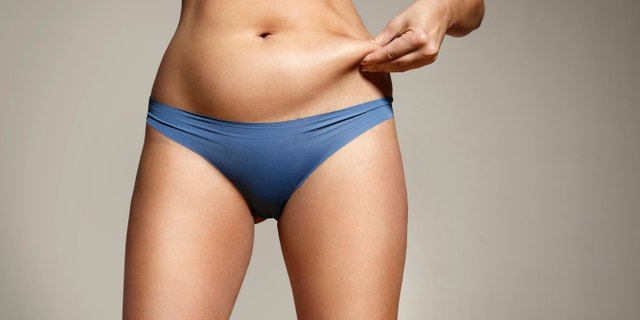 According to a new report, more Americans are going under the knife and using their own fat to improve their appearances. And, for the first time, labiaplasty — a procedure that involves rejuvenating the labia through lifting, or by injecting fat or filler into the area — was included in the annual results from the American Society of Plastic Surgeons (ASPS).
6 PROCEDURES PLASTIC SURGEONS DON'T WANT YOU TO GET
Overall, the data revealed that 17.1 million surgical and minimally invasive cosmetic procedures were performed in 2016. Cosmetic surgical procedures increased by 4 percent, compared with minimally invasive cosmetic procedures, which grew by 3 percent.
"One trend we are seeing with fat involves an increase in fat grafting procedures," Dr. Debra Johnson, president of the ASPS, said in a news release. "Plastic surgeons harvest a patient's unwanted fat from their abdomen using liposuction and then inject it to lift and rejuvenate other areas such as the face, buttock and even the breast. Because the material injected is the patient's own fat the results typically last longer than fillers."
IN NEW TREND, WOMEN ARE TATTOOING FRECKLES ON THEIR FACES
The data suggest more people had fat injected in their butts (26 percent increase) and breasts (72 percent increase) to augment their assets in 2016.
Other procedures that gained popularity last year include injection-based operations on fat pockets, like under the chin, non-invasive fat reduction procedures that uses tech to "freeze" fat, and a non-invasive skin tightening procedure to target fat and tighten sagging areas.
FOLLOW US ON FACEBOOK FOR MORE FOX LIFESTYLE NEWS
After falling from the top five most popular cosmetic surgeries in 2015, facelifts took the No. 5 slot in 2016, with a 4 percent increase year over year.
The surgery most Americans sought in 2016, though, was breast augmentation — with 290,467 procedures performed (a 4 percent increase), followed by liposuction, nose reshaping, and eyelid surgery.
Among minimally invasive procedures, Botulinum Toxin Type A saw an increase of 4 percent, jumping to 7 million procedures, to take the top slot in that category, followed by soft tissue fillers, chemical peels, laser hair removal and microdermabrasion.
THE TRUTH ABOUT 6 WACKY CELEB HEALTH TRENDS
Perhaps most striking, labiaplasty procedures saw a 39 percent increase in 2016, with more than 12,000 procedures performed.
"As cosmetic procedures become more common we are seeing more diversity in the areas of the body that patients are choosing to address," Johnson said in the release.