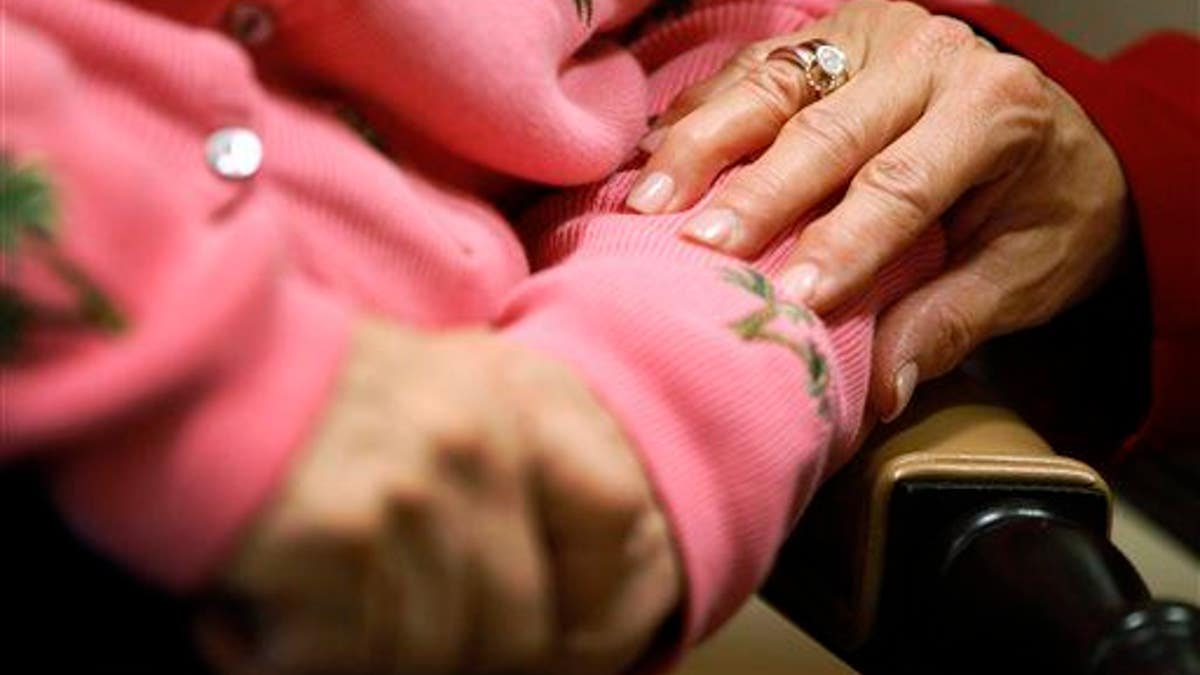 An estimated 700,000 people 65 and older in the US will die with Alzheimer's disease this year, the Alzheimer's Association notes. The sobering statistic and emotionally devastating nature of the disease make it understandable why no doctor relishes having to tell his patients that they've been stricken with it, but some doctors just aren't dealing with that conversation at all.
A report out this week from the association reveals that while 90 percent of Medicare patients with cancer received news of their diagnosis from their doctors, only 45 percent of those with Alzheimer's received the same courtesy.
"These disturbingly low disclosure rates in Alzheimer's disease are reminiscent of rates seen for cancer in the 1950s and '60s, when even mention of the word 'cancer' was taboo," an Alzheimer's Association VP says in a press release.
Researchers say that physicians are often reluctant to deliver such a life-altering diagnosis during what's often a short office visit. "It's difficult to disclose a diagnosis of a fatal brain disease in just a few minutes," an association director tells NPR.
Doctors also don't want to upset their patients with what's unquestionably an uneasy conversation. "I'm sure that I squirmed," says one in describing his first diagnosis discussion to NPR.
But the report indicates "few patients become depressed or have other long-term emotional problems because of the diagnosis" and notes it's crucial patients be told early on (the report also found that diagnosis-disclosure rates went up as the disease advanced).
By knowing right away, patients can be more involved in making medical, legal, and financial decisions. (Meanwhile, a new Alzheimer's drug has shown startling promise.)
This article originally appeared on Newser: Doctors Not Telling Patients They Have Alzheimer's
More From Newser