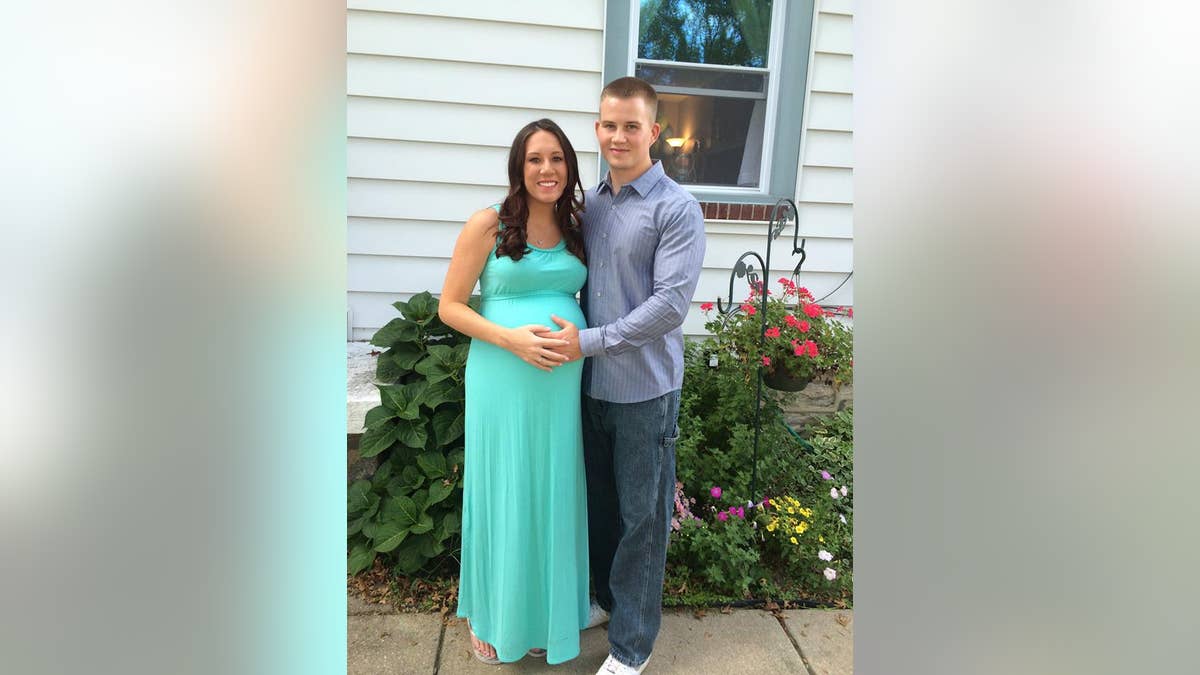 A young Philadelphia couple expecting their first child in October is completing a "bucket list" before his birth, after doctors delivered devastating news about his health.
Parents Jenna and Dan Haley were told in April that their son, which they plan to name Shane Michael Haley, has anencephaly, a terminal neural tube defect in which the baby is born without parts of the brain and skull.
Anencephaly occurs in about 1 in every 4,859 pregnancies in the United States, according to the Centers for Disease Control and Prevention (CDC). Almost all babies born with the condition die shortly after birth, the CDC reported.
The Haleys have been chronicling their adventures with their unborn son on a Facebook page called Prayers for Shane. They have traveled to New York City, baseball games, museums, the beach and even pumpkin picking while posting pictures along the way.
"We are asking for your prayers and support and that God grants us as much time as possible with our beautiful sun [sic]," a post on the Facebook page reads. "Shane has already proven to us that each day must be lived to the fullest, and that is exactly what our little family is doing," the post said.
On September 14, the family celebrated Jenna's ninth month of pregnancy at Linvilla Orchards in Media, Penn. "He'll be here so soon and we have our bags all packed!" a post with the pictures read. "We are so excited to meet him!"