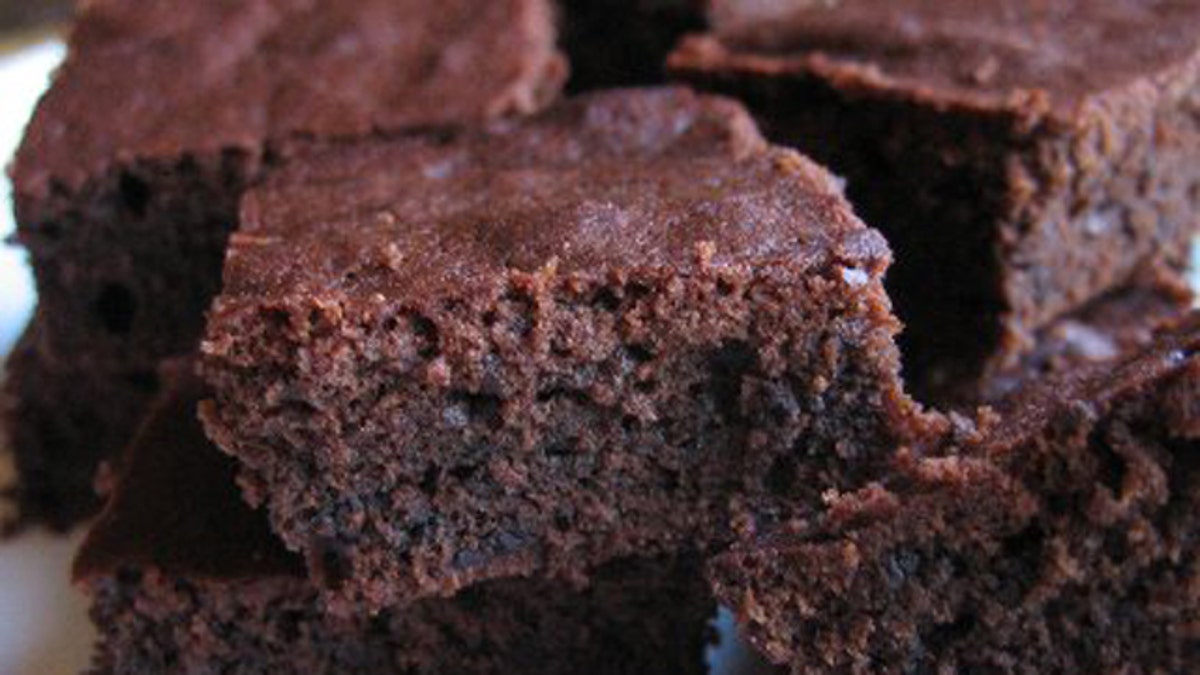 What if you could skip that cup of coffee in the morning and opt for a delicious brownie instead to get your daily caffeine fix?
If that sounds like a good idea, and you live in Ames, Iowa – you're in luck.
Allison Nelson has opened the nation's first caffeine bakery called "A Smack in the Face" located across the street from Iowa State University, The Des Moines Register reported. And she takes this caffeine thing pretty seriously. Inside each brownie, she bakes in 200 milligrams of pharmaceutical-grade caffeine.
"It's exactly what grandma used to bake – no high-fructose corn syrup, no partially hydrogenated soybean oil," Nelson told the newspaper. "We're not wrapping up caffeine in a health bar here. We're wrapping it up in a home-baked treat. Isn't it about time you have caffeine and it tastes good?"
Nelson and her husband, Wes, originally started out with 400 milligrams of caffeine in their brownies, according to the paper, which is about the equivalent of a large cup of Starbucks-brewed coffee. But that amount proved to be a little too potent.
"I'm lying there, staring at the ceiling at 2 a.m. and saying, 'I think that's too much,' " Wes said.
As a compromise, they settled on 200 milligrams, and are now planning to offer their caffeine-laced brownies at local convenience stores, and eventually they hope to sell their treats in bigger store chains as well.