Parents of twins with 'children's Alzheimer's' find hope in sugar compound therapy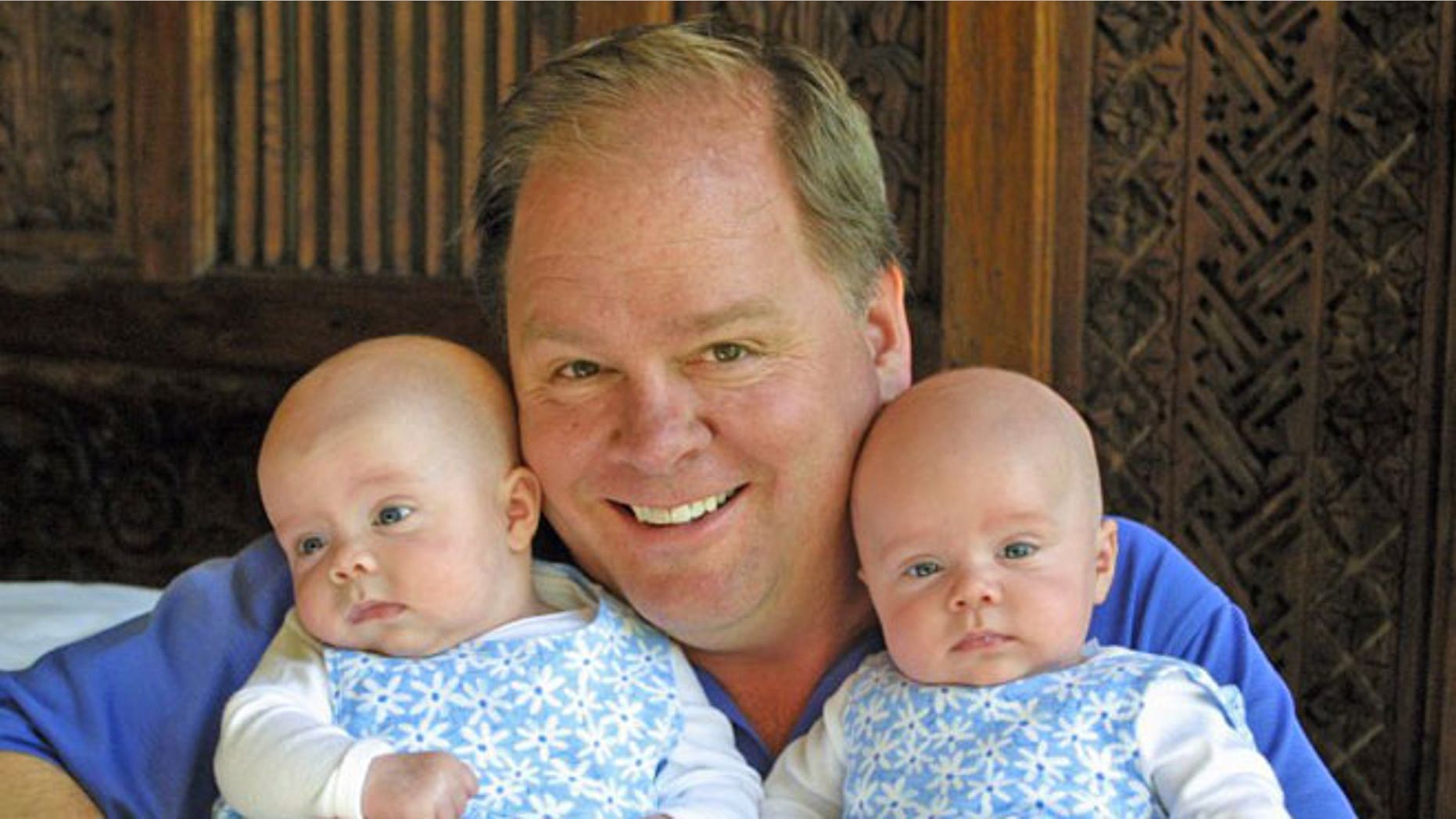 Chris and Hugh Hempel knew something was wrong in 2006, when their 2-year-old daughters Addison and Cassidy began stumbling over their words and staggering, according to MyFox8.com.
Doctors found their spleens were enlarged, and the girls had unexplained fevers.
Tests would later confirm that the twins— who go by Addi and Cassi for short— have a rare genetic disease called Niemann-Pick Type C, or NPC. Doctors told the Hempels the disease is invariably fatal.
NPC prevents the body from properly processing cholesterol, according to MyFox8.com. Cholesterol is processed in a compartment of each cell known as the lysosome, and it's used to build cell membranes and to produce key proteins.
Dr. Steven Walkley, a specialist in what are known as lysosomal storage diseases, who teaches at the Albert Einstein College of Medicine in New York, compared the lysosome to a recycling center. Niemann-Pick renders that center broken, causing cholesterol to accumulate to toxic levels and therefore impact neurons.
Because Niemann-Pick causes a breakdown of the nervous system— leading to a decline in movement, speech and thinking processes— some doctors refer to the mutation as "childhood Alzheimer's." Patients with the condition typically don't live past their teenage years.
When Addi and Cassi, of Reno, Nevada, were diagnosed with Niemann-Pick, there was no approved treatment. Only one drug— miglustat, sold as Zavesca— had been undergoing clinical trials.
Their parents began researching potential treatments and found a compound called cyclodextrin, which is a form of sugar used in detergents and air fresheners because it binds to odor-causing molecules. In pharmaceuticals, it's used to deliver active ingredients. The compound is not FDA-approved for use as a medication, but it has been shown in animal studies to improve NPC symptoms and life expectancy.
After a lengthy process, the Hempels were able to begin receiving cyclodextrin infusions and began showing signs of improvement.
"A couple of hours after they woke up, they were more bright-eyed," Hugh said. "I mean, it was just obvious."
The results— including improved hearing in the twins after doctors previously declared them almost deaf— continued for months after the infusions.
The Hempels and their daughters' doctor wanted to implant a pump next. That way, the twins wouldn't have to face a lifetime of spinal taps twice a month. While they were able to undergo surgery in early 2013— thanks to the FDA greenlighting a clinical trial— Cassi reacted badly to the implant and remains paralyzed on the left side of her body.
Despite being grateful for cyclodextrin, the Hempels are still fighting for their little girls. Cassi is back to getting spinal infusions every other week, while Addi— who still has the pump in her brain— has done better.
Still, they're grateful for stumbling upon cyclodextrin, as well as for their daughters' strength. Fortunately, Addi and Cassi have avoided the lung problems that many Niemann-Pick children suffer. Their hearing and alertness is also still improved since being treated with cyclodextrin.
Without cyclodextrin, Chris said, "There's no question in my mind they wouldn't be here now."
The Hempels are testing new computer technology to help the twins communicate better with the outside world, and they are experimenting with medical marijuana to better control the girls' seizures.