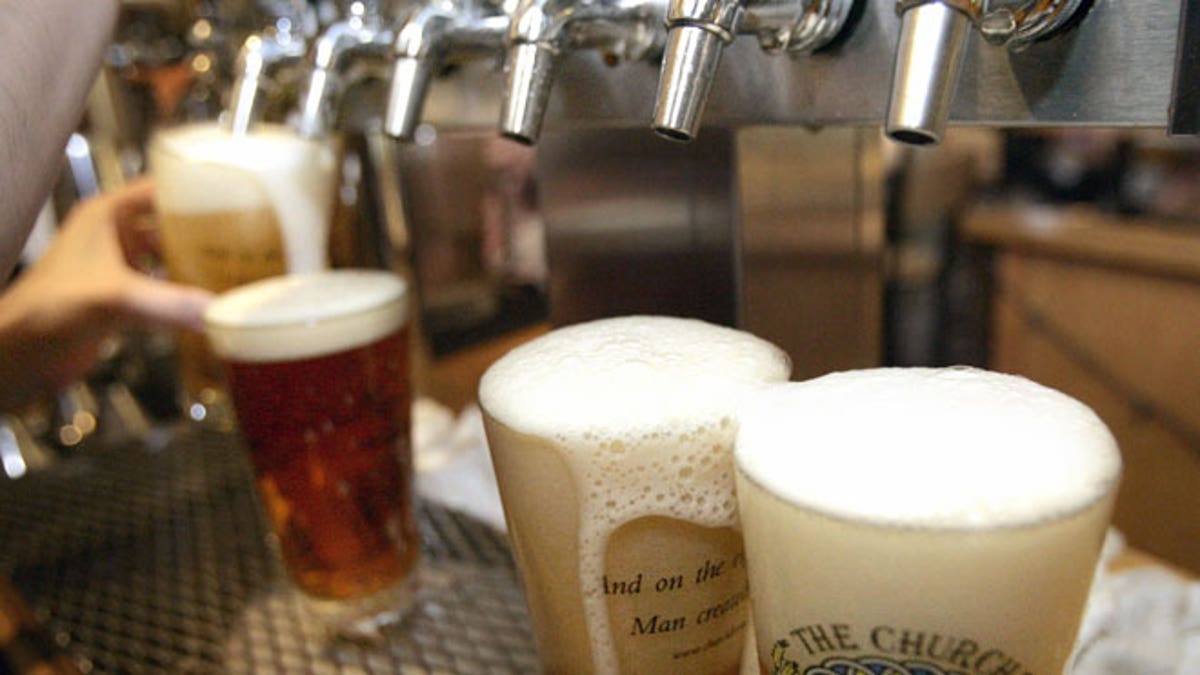 For young people out on the town, having more friends come along in the group is tied to downing more drinks per hour, according to a new study.
That's not entirely surprising, but this is the first time researchers have used smartphone-based assessments over the course of the evening to understand the drinking behavior of young adults in real life situations, said lead author Johannes Thrul of the Center for Tobacco Control Research and Education at the University of California, San Francisco.
For the new study, 183 young adults from universities in the French-speaking region of Switzerland were contacted by email and filled out Internet questionnaires.
For the next five weeks, on Thursdays, Friday and Saturdays, they were sent six text messages between 8 p.m. and 11 a.m. the following day. The texts included a link for the students to complete questionnaires on their smartphones, including questions about how many drinks they had and how many friends were present.
The authors excluded people who did not drink at all or who failed to fill out their questionnaires.
Men and women seemed to stick with relatively small groups of friends on Thursdays, and drinks per hour declined from 8 p.m. to midnight.
They tended to have the most friends around between 10 and 11 p.m. on Saturdays – an average of more than six friends for men and more than five for women.
As the number of friends increased, so did drinks per hour, according to the results published in the journal Addiction.
Men peaked at an average of 2.5 drinks per hour between 11 PM and midnight on Saturdays, and women had 1.9 drinks per hour during the same period.
"The conclusions we can draw from our study is that friends and drinking are related," Thrul told Reuters Health by email. "To really show that friends cause more drinking we would need a different study design, for example randomly assigning different numbers of friends to individual participants and assessing their resulting drinking behavior."
It is still too soon to say exactly what the mechanism might be connecting larger groups and higher drinking volume, Thrul said.
It is possible that drinking reports became less accurate as the evening progressed and participants became more inebriated, he noted.
In The Netherlands, and likely also in Switzerland, people tend to report their drinking fairly honestly, according to Ninette van Hasselt, head of the Youth and Risky Behavior department at Trimbos Institute in Utrecht, The Netherlands.
"Nevertheless, self reports on drinking are only an indication of people's alcohol use, as people's recollection of the exact amount of drinks consumed during a long night out is not very accurate," van Hasselt told Reuters Health by email.
This was also a rather small study of mostly well-educated people, but it does apply to realistic nightlife drinking situations, which is important, she said.
Social processes involved in nightlife seem to encourage more drinking, she said.
"I think the most likely explanation is that social status has a bigger impact in larger groups, causing more risk behavior such as drinking - as this type of behavior can contribute to one's status," said van Hasselt, who was not involved in the study.
"Another explanation is that the strength of the norm to drink increases with the size of the group. People are often not aware of these social processes and influences," she said.
Risky behavior is more important for men than women for gaining social status, she said.
"People tend to think that their alcohol consumption is a result of their own intentions," van Hasselt said. "But situational factors have a much bigger impact than people realize."
"For people who want to limit their alcohol intake, this means that if you want to drink less, you should avoid nightlife settings," she said.