Off-duty EMT helps save runner's life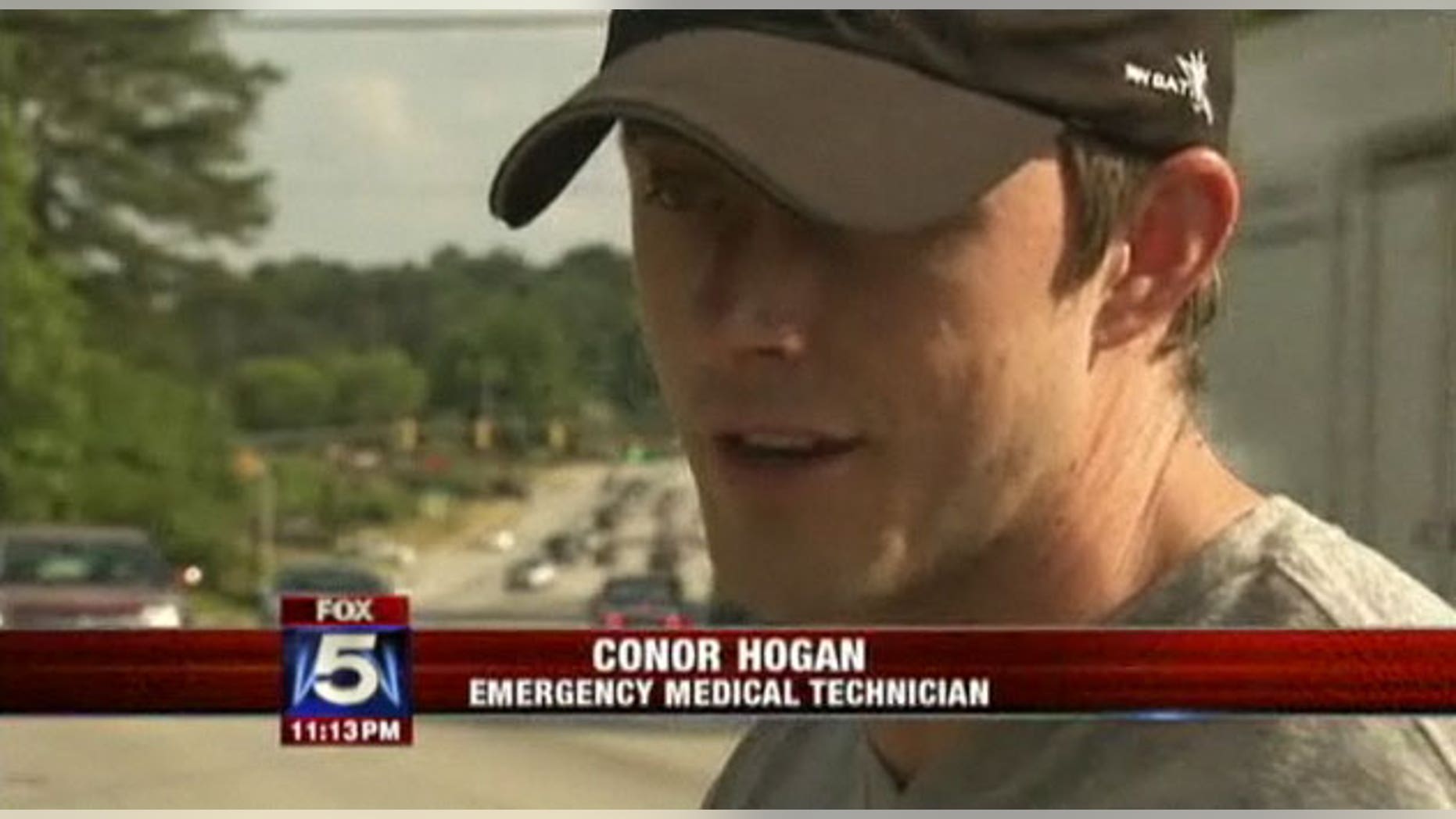 An off-duty emergency medical technician is being called a hero for helping save the life of a woman who collapsed on the sidewalk, myFOXatlanta reported.
Conor Hogan was driving down the road when he saw 41-year-old Mary-Lynn Queensbury collapse one morning last week.
"It was very, very, very scary and we felt very helpless," said Dana Greene.
Hogan said she had no pulse and wasn't breathing. He started CPR while fellow runners assisted, until more EMTs arrived. Doctors later told him that because of his actions, Mary-Lynn survived a full cardiac arrest.
"I think it was all a miracle, everything was within seconds," said Greene.
Hogan has since visited Mary-Lynn in the hospital, who in a matter of just a few days is out of a coma, and up and talking.