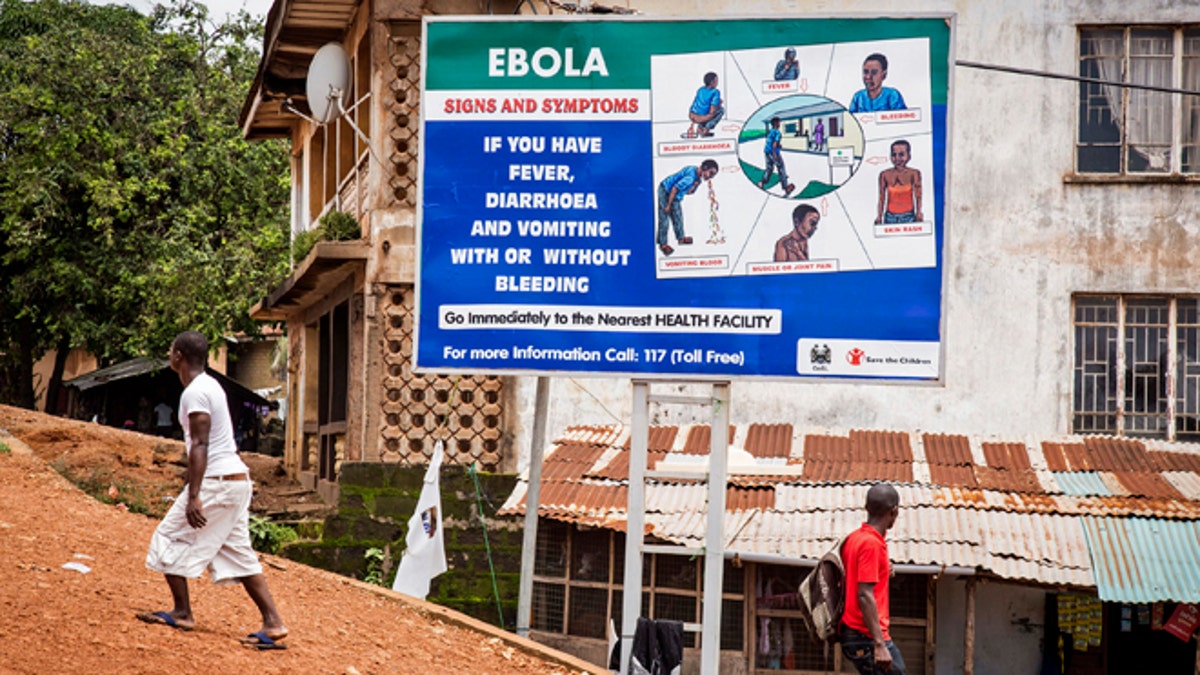 President Barack Obama says the U.S. must remain vigilant in the Ebola fight even though there have been no recent domestic transmissions.
Obama says as long as the disease is spreading in West Africa, it's likely to come back to the United States. He said, "This is not a problem that's going to go away any time soon."
Obama made the remarks at the White House as he met with his national security and public health teams to receive an update on the Ebola response.
The president emphasized that while Ebola has faded from the headlines in the U.S., it is still necessary to ensure that hospitals and medical professionals are prepared for possible cases. He hailed the response of health agencies, the military and health workers for their "remarkable response" in getting ahead of the disease in Liberia.
"Fortunately, we continue to see extraordinary efforts by healthcare workers around the world," Obama said, acknowledging that more work must be done in Guinea and Sierra Leone, where there has been an uptick in cases.
"Until we have snuffed out the last case of Ebola in West Africa, there's always the prospect, the likelihood that it spreads and could end up coming back to the U.S.," he said.
The U.N. Ebola chief said Thursday it will take several more months before the outbreak in West Africa is under control, an assessment that makes clear the U.N.'s goal of isolating 100 percent of Ebola cases by Jan. 1 won't be met.
The president also applauded Time Magazine's decision to choose health care worker's for their annual Person of the Year award. He said the courage, skill and professionalism they display makes him proud.
The Associated Press contributed to this report.