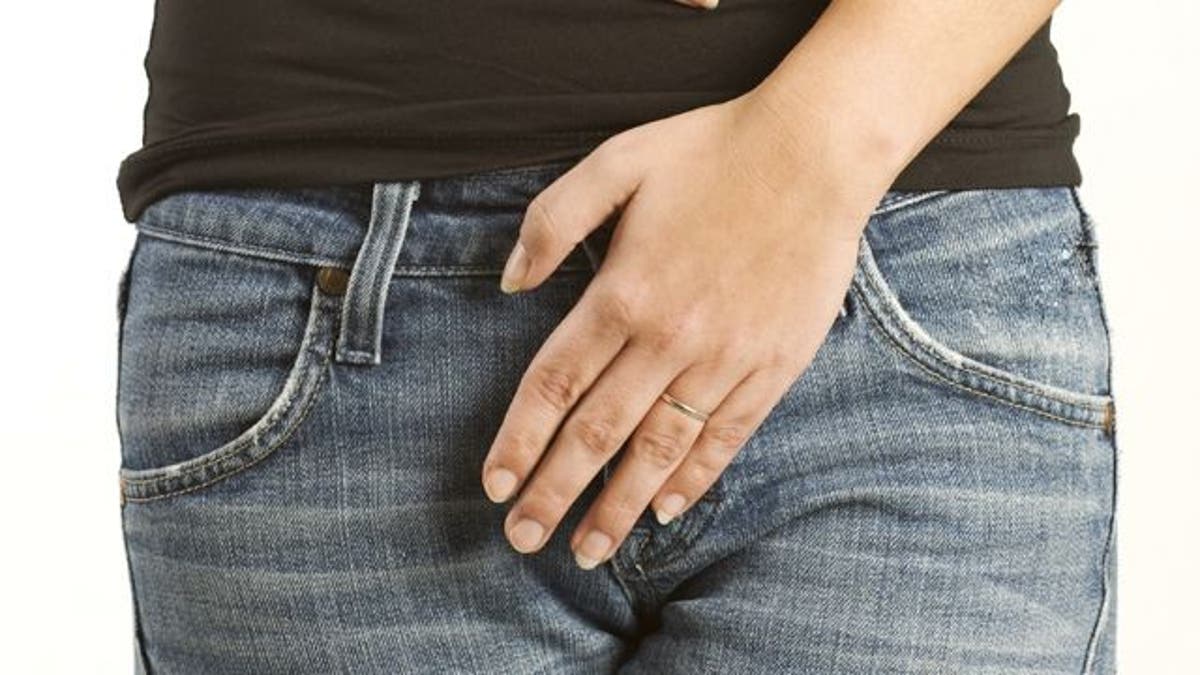 Some women suffering from stress incontinence who don't want to have surgery or see a physician for a vaginally inserted device they can use at home may get symptom relief from Impressa, an option on drugstore shelves that doesn't require a doctor visit.
Millions of women worldwide develop urinary stress incontinence when muscles and tissues that support the bladder weaken. Simple actions such as coughing, running or lifting heavy objects can put pressure on the bladder and cause urine to leak. The risk increases with age, obesity, and multiple vaginal childbirths.
Surgeries to insert vaginal devices such as mesh slings to support the bladder can stop urine leakage, but these procedures carry some risks and aren't an option for all women. Devices inserted into the vagina or urethra can also help, and, to a lesser extent, so can certain prescription medicines. Pads and disposable undergarments can absorb leaks, but can't prevent them.
"As about 80 percent of stress urinary incontinence sufferers do not wish to be operated on or are not eligible for an operation, Impressa is positioned as a product that fills the gap in the stress urinary incontinence landscape between conservative treatment options and more invasive procedures," said Dr. Elan Ziv, a urogynecologist who developed the product for his Israeli company and then sold it to Kimberly-Clark.
Impressa is a disposable device inserted into the vagina that's designed to stop leaks by putting pressure on the urethra. Like some tampons, it's inserted with an applicator, has a string on the end for removal, and comes in a variety of sizes. It consists of a flexible core with support poles made of resin to prevent movement within the vagina and a porous nylon mesh cover that functions like a sling to support the bladder.
In some ways, Impressa is a variation on devices known as pessaries that doctors may offer to women for urinary stress incontinence. Like pessaries, Impressa is inserted into the vagina to support the bladder. But while Impressa is flexible, disposable, and designed to be worn for eight hours, traditional pessaries tend to be rigid and worn for several days or weeks before they need to be removed and cleaned.
In research used to win U.S. marketing approval for Impressa in 2013, Ziv and colleagues tested its safety and effectiveness in 60 women with urinary stress incontinence who didn't have any previous difficulties using tampons. Women who don't use tampons are also unlikely to insert a vaginal device like Impressa to address incontinence, Ziv said by email.Women in the study ranged in age from 18 to 70, and they had severe stress incontinence that might otherwise be treated with surgery.
At the start of the study researchers had the women wear absorbent pads and collected them afterward to weigh how much urine leakage occurred.
Then, the women used Impressa for 28 days, starting with the smallest size and switching gradually to larger sizes until they found the ideal fit.
Over the last two weeks of the study, researchers weighed the pads again to measure the amount of urine leakage and compare it to the earlier quantities.
Eighty-five percent of them achieved at least a 70 percent reduction in pad weight gain, an indication of leakage, by the end of the study. They also reported significant improvements in quality of life.
The study wasn't designed to show whether Impressa is any more or less effective than alternatives. Some patients didn't use the device on consecutive days, which limited the researchers' ability to assess daily usage, the authors acknowledged in a 2008 paper published in the American Journal of Obstetrics and Gynecology. Even so, the product may be a viable option for some women who might be too embarrassed to seek medical attention for stress incontinence, said Dr. Priya Padmanabhan, an incontinence specialist at the University of Kansas Hospital in Kansas City.
"This product is valuable in allowing more women to manage their incontinence in the comfort of their own home," Padmanabhan, who wasn't involved in the study, said by email. Padmanabhan served on an expert panel for Kimberly-Clark prior to the national launch of Impressa.
Impressa is already available in the U.S. and will be on more store shelves nationwide in the coming months. Impressa is also approved for sale in Canada.