NFL players have two-fold concussion risk on colder game days, study suggests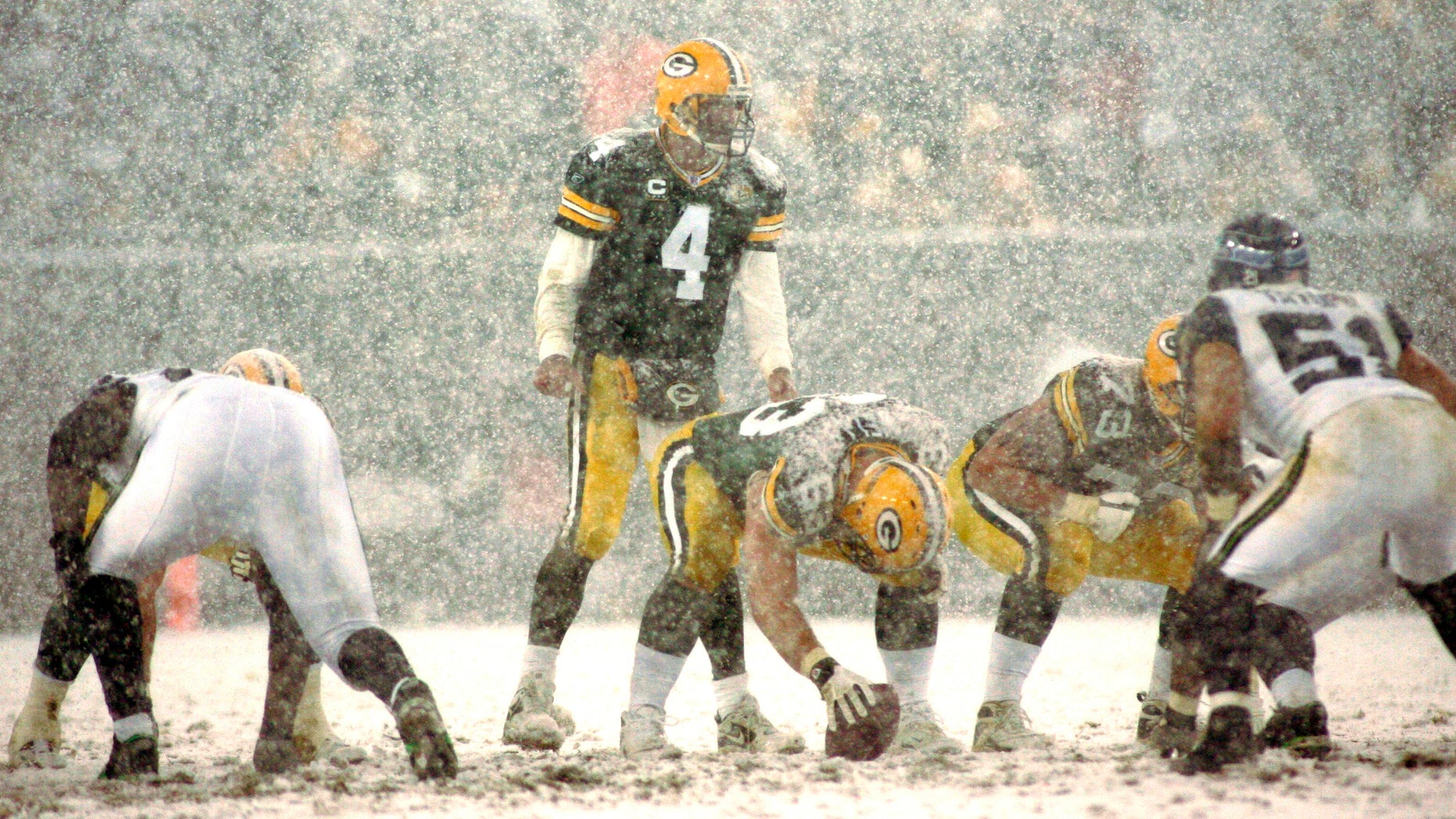 Focusing on helmet design has been one of the main approaches scientists have taken to help reduce concussion rates. But Canadian researchers argue in a new study that another external factor— weather— may be as important of a consideration for protecting football players from the life-threatening head injury.
Study authors from St. Michael's Hospital in Toronto found that National Football League (NFL) players had a two-fold greater risk of concussions and a one and a half times greater risk of ankle injuries in colder temperatures. During the study period, injuries were reported at 50 degrees Fahrenheit or colder, while fewer were reported at 70 degrees Fahrenheit or higher.
"There is limited research looking at the external risk factors for injuries in the NFL," lead study author Dr. David Lawrence, a clinical fellow at St. Michael's Hospital, said in a news release. "Given this is one of the first studies to look at these variables, we can only speculate at this time on the underlying causes for the associations we observed with specific injuries on game days."
For the study, published Thursday in the Orthopedic Journal of Sports Medicine, Lawrence and his team evaluated risk factors linked with the five most common NFL injuries during two regular seasons between 2012 and 2014.
Most of the reported injuries were knee related, followed by those that affected the ankle, the hamstring and the shoulder. Concussions were the least common injury during the study period. External factors researchers analyzed included playing surface, climate factors, travel times and game outcomes, according to the release.
Lawrence speculated that more concussions may have been reported during colder weather because players and aides may have mistaken the same symptoms for heat-related illness in warmer temperatures. He also said colder temperatures cause equipment to have lower elasticity, which may increase the impact force, and that more injuries could've been reported during cold weather because players have closer interaction with athletic staff in lower temperatures.
"Our findings contribute to the growing body of evidence surrounding this topic, but further research is needed" Lawrence said in the release. "Applying this information may help inform future injury prevention strategies in the NFL, or other professional sports, and highlight the effects of these seemingly small external factors."