More Kids See Dentists When Medicaid Rates Rise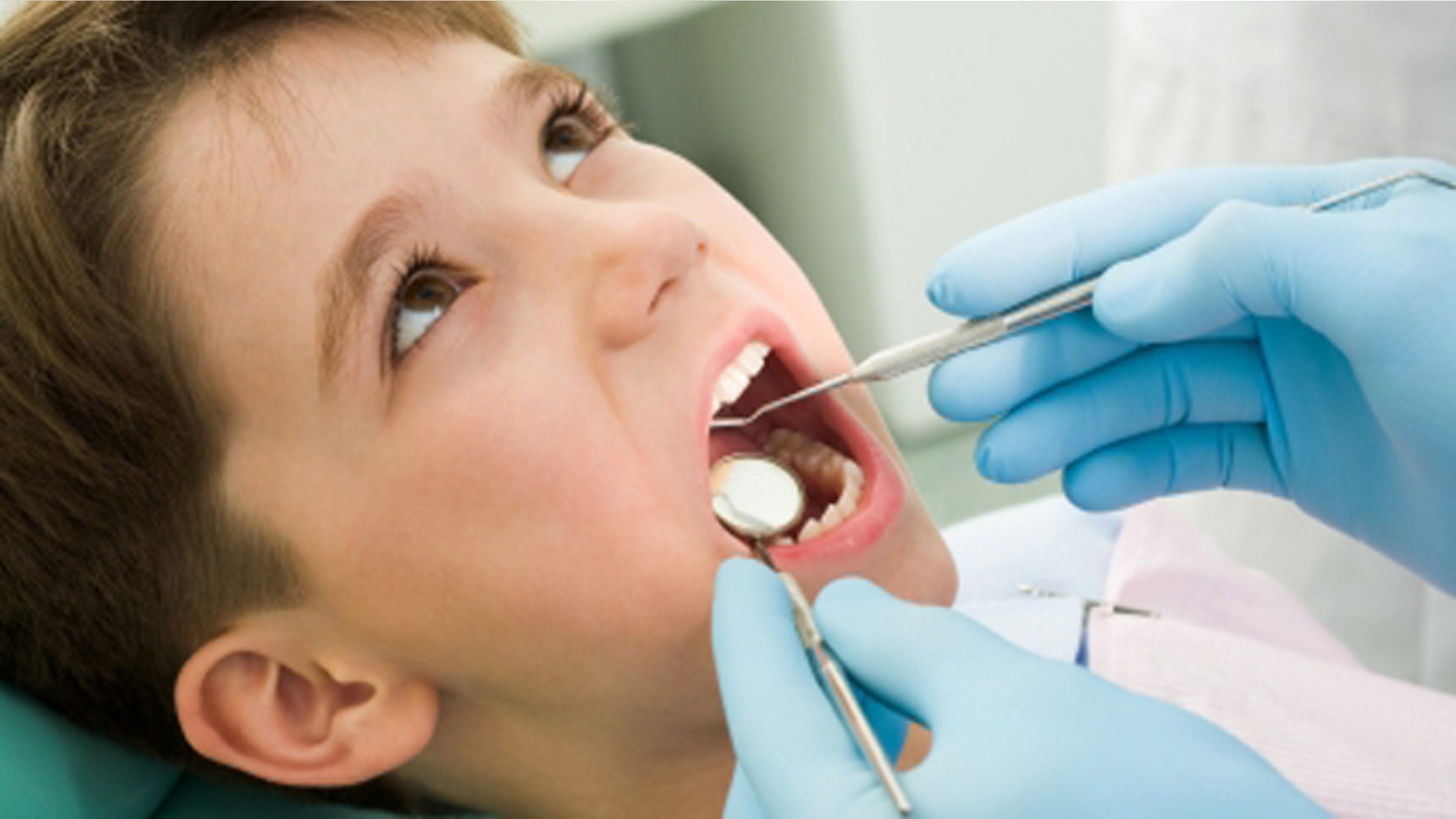 Higher payments to dentists who treat kids on Medicaid translate into more of those kids getting regular teeth cleaning, according to a new study.
While that's positive news for some states that have upped reimbursement rates over the last decade, researchers worry that budget cuts might put kids' access to dental care in jeopardy.
"I actually think things are moving in the right direction," said study author Sandra Decker, of the Centers for Disease Control and Prevention in Hyattsville, Maryland.
But because of the ailing economy, "states are going to be hard pressed to keep that up," she told Reuters Health. "There's been a history in the Medicaid program of states having problems with their budget, and what they do is they cut (reimbursements) to doctors or hospitals or dentists."
Kids on Medicaid -- the state-run health insurance program for the poor — and other public insurance may already have trouble getting dentist appointments, Decker said. Dentists may not want to deal with the administrative hassle to get paid through Medicaid or they may worry that those kids are more likely to miss appointments, she explained.
Another recent study found that dentists in Cook County, Illinois, were less likely to see kids for an emergency appointment when those kids were covered by Medicaid, versus when they had private insurance (see Reuters Health story of May 23, 2011.)
About four in 10 kids in the U.S. are covered by public insurance.
In her study, Decker compared standard Medicaid payments to dentists for a kid's preventive care visit in 42 states plus the District of Columbia in 2000 to 2001 and in 2008 to 2009. She then linked changes in reimbursements over that time with how many kids and teens on Medicaid had been to the dentist recently for a cleaning.
The data showed that 55 percent of kids on Medicaid had seen a dentist in the past six months during 2008 and 2009, compared to 68 percent of those covered by private insurance and only 27 percent of kids with no insurance at all.
State reimbursement rates for a teeth cleaning varied widely — from less than $20 in some states, including New Jersey and Florida, to more than $45 in Alaska and Kentucky, according to the findings published in the Journal of the American Medical Association.
Decker found that payment rates, adjusted for inflation, increased over the last decade in 19 states and D.C. and fell in 23 states.
And that was tied to kids' access to care. A $10 increase in a state's reimbursement rate from $20 to $30, for example, meant that kids on Medicaid were 4 percent more likely to have recently seen a dentist.
Those results show that "policy can actually influence access and providers' willingness to see patients," said Amy Martin, who has studied access to dental care at the University of South Carolina's Arnold School of Public Health in Columbia.
Martin's research has shown that in her own state, higher payments to dentists for teeth cleaning meant that fewer kids on Medicaid had untreated tooth decay or needed urgent dental care.
But Martin, who wasn't involved in the new study, said it's "frightening" that some payment rates are now being rolled back in states trying to make their bottom line.
"You're staring down at a significant deficit and you've got to balance the budget and trim reimbursement rates where you can," she told Reuters Health. "I am concerned about shortsightedness because we know...if you can get kids in care, keep them in dental care, you actually save money over the life span."
Martin added that good dental health is also important for general physical health, so regular cleanings could cut down on later doctors' bills as well.
As members of both government parties try to save money by reforming Medicare and Medicaid, Martin said that regardless of the changes that happen under the new healthcare law, Medicaid reimbursement rates will still be decided by individual states. But loss of funding will put those benefits in serious danger, she added.
Decker said it's important to realize that it's not only whether or not someone is covered by Medicaid that matters. Her new findings show that "there are other attributes of the program that affect what kind of care people get, or if they get care at all."