More Americans at risk for heart attack and stroke, says a new study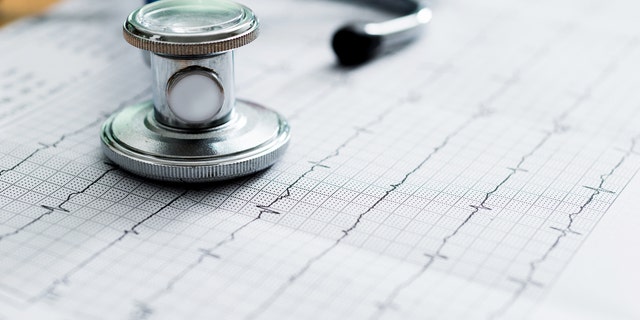 Most U.S. adults have poor cardiovascular health, and more people are at risk for heart attacks and strokes today than was true a generation ago, a U.S. study suggests.
While black adults no longer lag behind white people in cardiovascular health as much as they once did, this is because of worsening health among white people rather than gains for blacks, the study also found.
For the study, researchers examined nationally representative survey data collected from 1988 to 2014 from U.S. adults aged 25 and older who didn't have a history of cardiovascular disease.
Even among the youngest people in the study, ranging in age from 25 to 44, the proportion of people with optimal heart health never exceeded 40 percent of whites, 25 percent of Mexican-Americans and 15 percent of African-Americans.
WOMEN WITH BIGGER WAIST AND HIPS HAVE HIGHER HEART ATTACK RISK
"The cardiovascular health of the U.S. started out low and has fallen," said lead study author Dr. Arleen Brown of the David Geffen School of Medicine at the University of California, Los Angeles.
"African-Americans had lower cardiovascular health than whites over the entire period studied, especially in the youngest adults," Brown said by email "Mexican-Americans had lower optimal cardiovascular health in most time points, but this was less consistent than the black-white difference."
The study included about 21,000 white people, 10,400 African-Americans, 4,000 Mexican-Americans born in the U.S. and 5,500 Mexican-Americans born elsewhere.
All of the risk factors for heart disease that researchers examined in the study are considered modifiable because they may be possible to change with interventions like medication or lifestyle changes.
People in the study got poor heart health scores with high blood pressure, elevated cholesterol, high blood sugar, obesity, inactivity, smoking and a diet with limited fruits, vegetables, and whole grains. Without most of these issues, people could achieve "optimal" heart health scores.
Generally, the proportion of Americans with healthy eating and exercise habits who also had an ideal weight and well controlled blood sugar declined over time.
In the first survey period of the study, from 1988 to 1994, the proportion of younger African-American adults with optimal heart health was about 23 percentage points lower than for whites, while Mexican-Americans lagged by about 13 to 16 percentage points, the study found.
SUPERMODEL NIKI TAYLOR OPENS UP ABOUT THE HEART DISEASE THAT KILLED HER SISTER
By the last survey period, from 2011 to 2014, the proportion of younger African-American adults with optimal heart health was about 11 percentage points lower than whites, while Mexican-Americans lagged by about 7 to 8 percentage points.
The study wasn't a controlled experiment designed to prove whether or how certain risk factors for cardiovascular disease might directly lead to deaths or non-fatal heart attacks or strokes.
Still, the findings offer fresh evidence that Americans have lots of room to improve their heart health, said Dr. George Mensah, author of an accompanying editorial and a researcher at the National Heart, Lung, and Blood Institute at the National Institutes of Health in Bethesda, Maryland.
Some factors contributing to poor heart health for many Americans may be impossible for people to control, such as family history of heart disease or a genetic predisposition, racial segregation, unemployment or lack of health insurance, Mensah said.
But there are many other factors people can change, including poor diet, lack of exercise, smoking, excess weight, drinking too much alcohol, and getting inadequate sleep, Mensah said by email.
"The good news is that all actions begin with lifestyle and behavioral changes," Mensah said. "Safe and effective medications are available when lifestyle and behavioral changes alone aren't enough."