Mom of 5 who lost home in Hurricane Harvey learns she's expecting quadruplets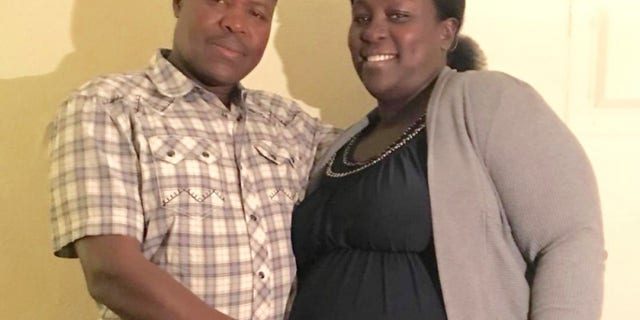 NEWYou can now listen to Fox News articles!
A Hurricane Harvey survivor who lost her home in the devastating floodwaters was shocked to learn that she is expecting naturally conceived quadruplets. Ruth Gichana and her husband, Joshua, already have five children and have been living in two separate apartments since losing their Texas home, KHOU.com reported.
Gichana, 43, reportedly learned about the pregnancy through a blood test after returning from a month-long trip to her native Kenya. She works in a refinery and her company requires the test in order for her to return to work.
"My foreman comes and tells me like, 'Ruth you can't go back, it shows that you are pregnant,'" she told KHOU.com. "And I was like, to be pregnant, at this age, it's so odd to be over 40 years of age and be pregnant and mid-40s is like impossible."
MOM CLAIMS HATCHIMALS BATH BOMB GAVE DAUGHTER CHEMICAL BURNS
A subsequent trip to the hospital confirmed the pregnancy, with Gichana scheduled to be admitted to Texas Children's Hospital in Houston on Thursday. The babies, who were given an initial due date of Jan. 15, will undergo additional testing to ensure they are healthy enough for delivery, and then will remain in the NICU for about a month, KHOU.com reported.
A member of the Gichana's church has organized a GoFundMe page to help cover the unexpected costs of four newborns, and has raised $1,060 of the $10,000 goal.
Since processing their initial shock, Gichana said she is ready to welcome her babies.
"With God, it's possible and I believe when God gives you something and allows you to get in a certain situation, he already prepares a way," she told KHOU.com. "If you cling on to him, you will get out successful."