Mom given emergency C-section without anesthesia, lawsuit claims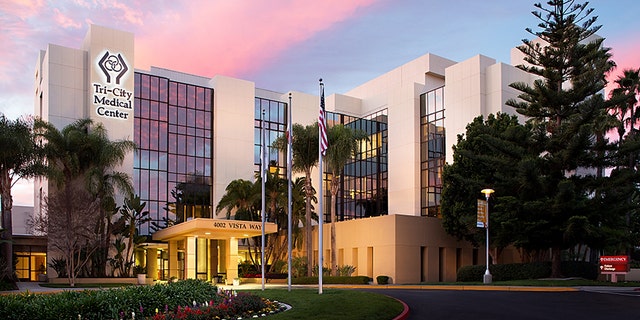 A California mom who welcomed a baby girl in November is suing her doctor and the hospital she gave birth in after she claims she underwent an emergency caesarian section without anesthesia.
According to the lawsuit obtained by NBC 7 and filed on July 13, Delphina Mota and her fiancé, Paul Iheanachor, arrived at Tri-City Medical Center in Nov. 15 for the birth of their daughter and requested an epidural before a planned vaginal delivery.
Mota contends that Dr. Sandra Lopez oversaw her care, and that Dr. David Seif administered the epidural to numb her from the waist down. She also says she was given Pitocin to help advance her labor.
However, on Nov. 16, it was determined that Mota's blood pressure dropped and that the baby's heart rate was difficult to read, prompting Lopez to call for an emergency C-section, in which the baby is taken out through the mother's abdomen.
C-sections account for about 1 in 3 births in the U.S., with the Centers for Disease Control and Prevention (CDC) reporting that in 2016, C-sections accounted for 31.9 percent of all U.S. births.
According to the lawsuit, Seif was paged multiple times, but did not respond, so nine minutes later, "the C-Section was performed by Defendant Sandra Lopez, M.D." without anesthesia. Mota claims Lopez instructed staff to "strap her down" to the operating table before cutting her open.
POLICE OFFICER WHO DIED DURING TRAINING EXERCISES HAD RARE CONDITION
The lawsuit claims Seif entered the room after multiple incisions were made, and that Mota had been crying and screaming because she could "feel everything that was happening, and was also pleading for help, and for Defendants to stop cutting and hurting her."
"If somebody put a knife in your stomach and cut you open, and had their hands on your insides, and ripped your baby out, you know," Iheanachor told NBC 7. "I just tried to put myself in her shoes. Just tried to wrap my mind around how it would feel to basically be gutted like a fish."
Mota and Iheanachor, whose baby did not suffer any complications during the delivery, allege that the hospital and staff were careless and negligent and that Mota suffered permanent and significant injuries and emotional distress.
"As a direct and legal result of the above described negligence, Plaintiff Delphina Mota, underwent excruciating and unnecessary pain and suffering, until she eventually passed out from the pain," the lawsuit said.
The hospital did not respond to NBC 7's request for comment.