Man sneezes out toy wedged in nose for 44 years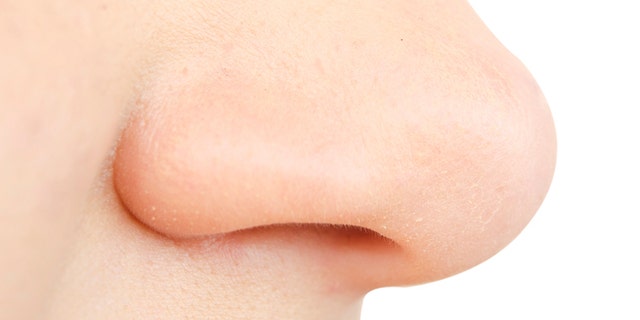 When Steve Easton was about seven years old, his parents noticed that the suction cup was missing from one of his toy darts, and they were worried he had inhaled or swallowed it.
So they took him to the hospital, but doctors couldn't find anything. Yet for decades, he's suffered from sniffles and headaches he thought were a result of allergies.
Now, more than four decades later, it turns out his childhood doctors were wrong, the Guardian reports. In what must have been a powerful sneeze—accompanied by what he calls "a very uncomfortable sensation"—the suction cup emerged from a 51-year-old Easton's nose.
"I started a sneezing fit and it came out of my left nostril," the British man says. "I thought, 'What's this? Where the hell has this come from?' and pulled out this rubber sucker." Easton called his mom, who told him about the hospital visit—which he had apparently forgotten.
Doctors at the time said perhaps she was mistaken about her son inhaling the suction cup, she notes. "I knew it wasn't [a mistake] and it's always worried me, and now it has suddenly shot out. We are all shocked." Easton's current doctor doesn't think the dart caused any problems.
It did, however, become a good conversation piece, and Easton toted it around for a while before he threw it away, the BBC reports. As for his nose, "it doesn't feel any different" now, he notes.
(In more disturbing nasal news, a woman says a sneeze killed her sister.)
This article originally appeared on Newser: Guy Sneezes Out Toy Wedged in Nose for 44 Years
More From Newser