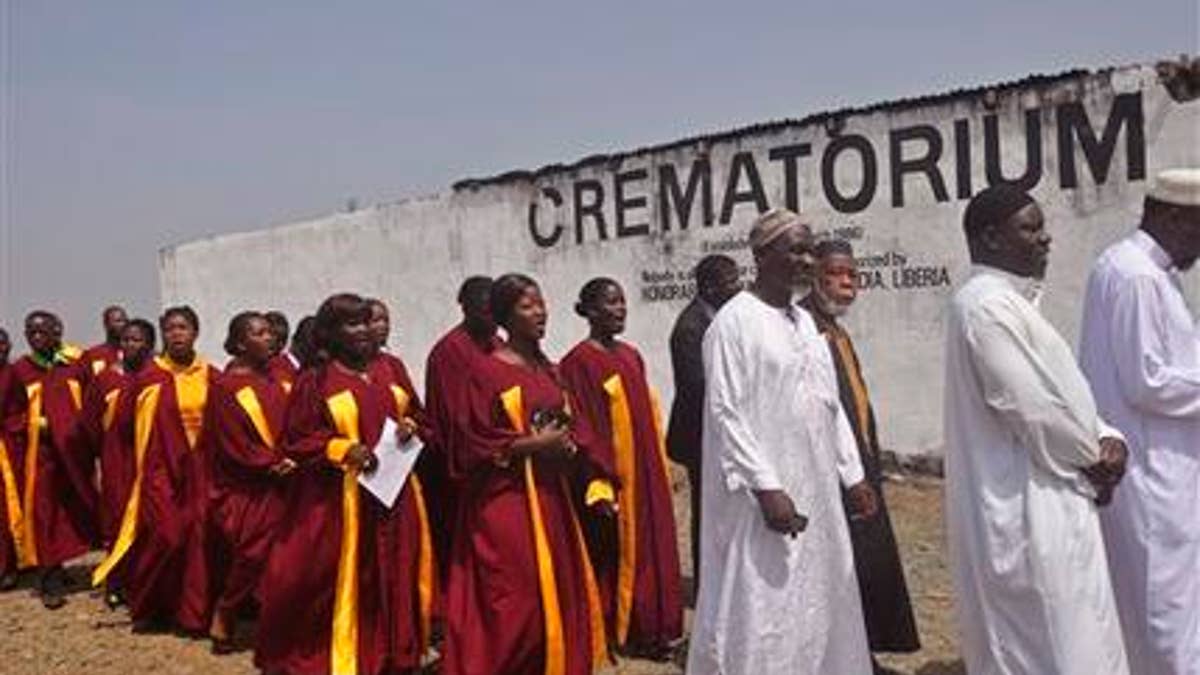 MONROVIA, Liberia – Marking the progress in controlling its Ebola outbreak, the Liberian government dismantled a crematorium and removed drums containing the ashes of more than 3,000 Ebola victims cremated during the height of the epidemic, whose last patient was discharged last week.
Liberia resorted to cremating the bodies of Ebola victims when communities rejected burials in their areas for fear the disease could spread and contaminate their soil and affect them. The cremations were very controversial because they were against traditional burial practices. But those customs, including washing and touching the dead, spread the deadly Ebola which brought the government to impose cremations.
Religious leaders gathered Saturday at the former crematorium outside Monrovia and prayed for the victims who came from many different religious groups, Acting Information Minister Isaac Jackson told The Associated Press.
The 19 barrels of remains will be buried on a 25-acre plot bought by the government as a cemetery for Ebola victims.
"These activities - these prayers services - are taking place in an effort to accord these people the utmost respect considering the circumstances under which they were cremated and they parted with their families," Jackson said. "We think it is only but proper that we now accord them - the over 3,000 people cremated - respect in a more dignified way."
Liberia Thursday discharged from a Chinese-run treatment center, a 58-year-old English teacher, Beatrice Yardolo, the last confirmed Ebola case of the West African outbreak that killed more than 4,100 in Liberia. Sierra Leone and Guinea are still struggling to contain the outbreak that has killed nearly 10,000 people.
With its last Ebola case being declared cured on March 5, Liberia is now counting 42 days until April 16 when, if no new cases are reported within that period, the country can be declared Ebola-free.