Jennifer Aniston's secrets to a healthy morning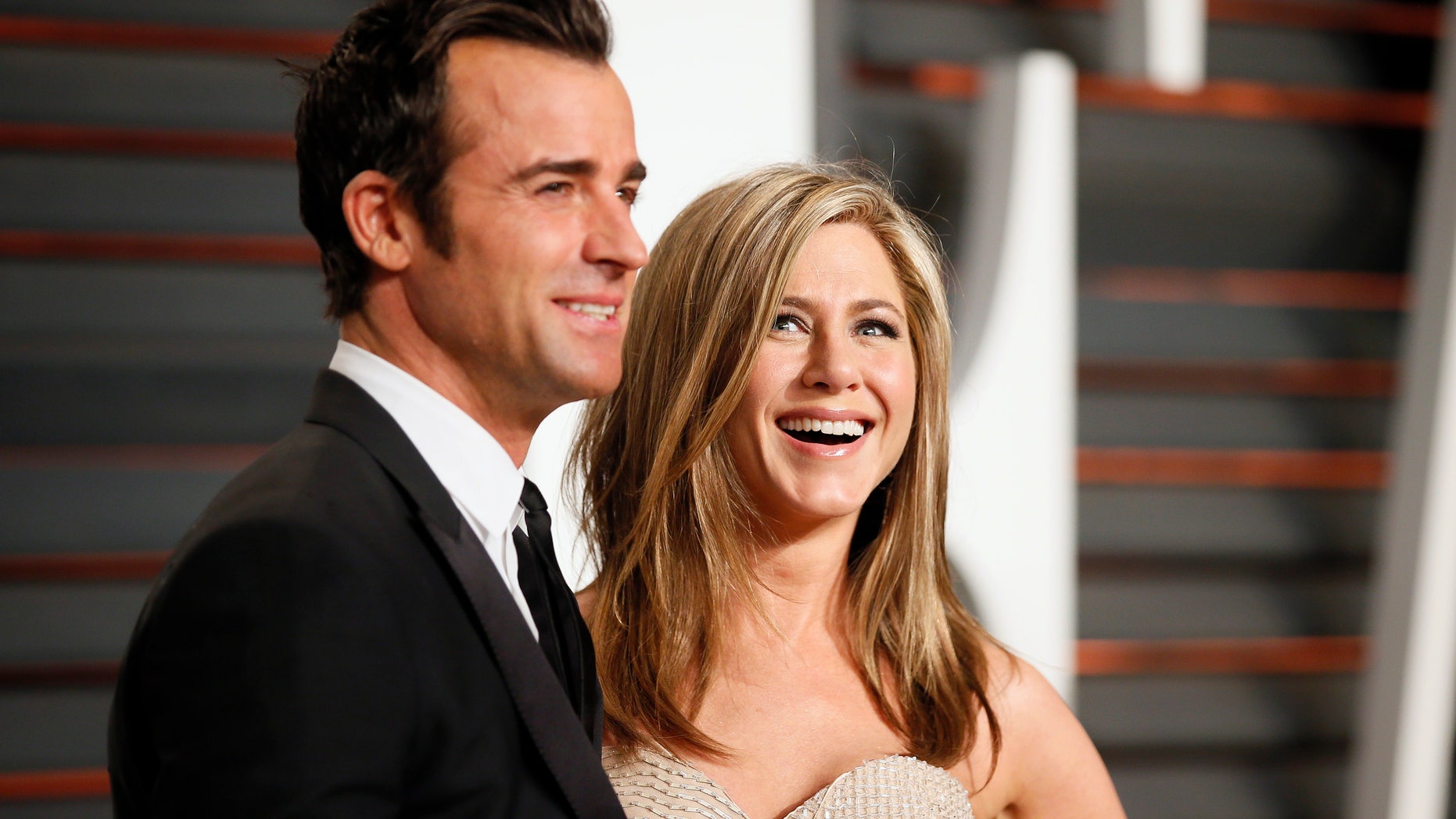 The actress and Aveeno spokesperson approaches her mornings like a true California girl—she likes to keep things laid-back and relaxed. Aniston usually wakes up by 8 A.M. and cuddles with her three dogs.
"Clyde, the little one, always sleeps at my feet," she says.
After she's taken them for a walk, she whips up a healthy breakfast—toast topped with coconut oil ("You can spread it on like butter and it's so yummy!") and eggs that are definitely locally sourced: Aniston and her husband, Justin Theroux, raise chickens in their backyard. ("One always gives us eggs with double yolks," she says.)
MORE: The One Food Nutritionists Eat Every Single Day
Next, she tries to carve out time for a 90-minute workout. "I Spin, do elliptical and lately I've been doing barre; I've been sore for three weeks," she says, laughing.
Then she hops in her infrared sauna ("It helps your skin look great from the inside out") before showering and doing a quick skin-care routine. "I put on my moisturizer, sunscreen and boom, I'm done," she says.
Her closet is equally streamlined. "I stand there and go straight to nice jeans, a T-shirt and boots," Aniston says. "I like to be comfortable!"
Would you describe yourself as a morning person?
"I'm a night owl. I'm a putter-er once the night comes. But most days I have to get up early—my alarm clock and me are not the best of friends, but it's a necessary evil."
You mentioned that you do barre workouts. What are the body benefits?  
"It sculpts you—it works the teeny little muscle groups that are the connective, and then elongates them. It takes a couple weeks for your muscles [to adapt], because you're working so many muscles that have been sound asleep!"
MORE: The Genius Trick for Perfect Scrambled Eggs
Which athletes inspire you to workout?
"Ballet dancers, their bodies are quite extraordinary. Or even gymnasts. Their bodies are gorgeous."
How would you describe your personal style?  
"California casual, I would say."
What's your go-to look?
"I like to be comfortable, whether it's skinny jeans or boyfriend jeans and sandals or wedges. I've always liked that uniform. I'm pretty much a creature of habit."
Favorite brand for t-shirts?
"I am a big James Perse fan—everything about James Perse is perfect. I wish I were James Perse!"
Most recent shoe purchase?
"Proenza Schouler—black heels with straps."
Those would look sexy with jeans, I'm sure!
"Or a cute little Stella McCartney pajama pant that's tight at the ankles."
MORE: The Number One Relationship Problem, According to Therapists
What's in your purse when you leave for the day?
"I have a wallet, my Aveeno sunscreen ($15), always. I also keep a little thing of tissues, eye drops and a makeup bag with the Boomstick Color ($27): it's an all-in-one stain for eyes, cheeks and lips that's so much fun."
Is Justin the last person you say goodbye to before heading out for the day?
"Usually we're together. But [when he's] shooting, he's usually the first text in the morning and then usually the last text at night."
5 Things That Get Her #UpNOut
Her Must-Have Lipcolor: "I love nudes that look like your natural lip shade."
Her Best Breakfast: "A poached egg on toast. The trick to a perfect egg is to put a little vinegar in the water, spin it, then drop in your cracked egg."
Her Fitness Uniform: "Nike tanks and leggings for workouts like barre, which creates a longer, leaner body."
Her Beauty Essential: "I put this on damp skin so it absorbs really well. I had a suntanning intervention a few years ago, so I'm all about sunscreen now."
Her Favorite Jeans: "AG, Current/Elliott and Saint Laurent make great pairs, from skinny to boyfriend jeans."