Increased division over breast-feeding in bed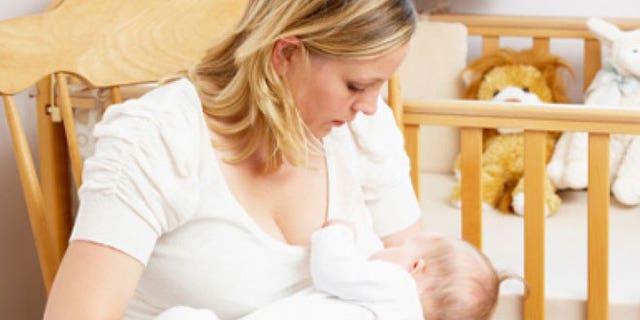 Public-health efforts to encourage breast-feeding are increasingly coming into conflict with guidelines to ensure babies sleep safely, new research suggests.
A recent study published in the journal Acta Paediatrica found that far more mothers who share their bed at night with their baby were still breast-feeding at six months. Breast-feeding is associated with a host of health benefits for the mother and child. But bed-sharing is strongly discouraged by the American Academy of Pediatrics and some other experts who believe it raises the risk of suffocation, strangulation and SIDS, or the unexplained death of an infant, usually during sleep.
The controversy is also showing up in hospital maternity units, which increasingly push for newborns to room in with the mother. The move, one of several steps that can earn hospitals a Baby-Friendly designation as part of a program started by the World Health Organization and Unicef, is meant to promote breast-feeding. It also increases skin-to-skin contact, another practice believed to benefit the child and mother.
Although data on the risks are limited, some doctors worry about the potential dangers of rooming-in, including suffocation and infants falling out of a bed or a chair. An opinion piece highlighting the risks was published in JAMA Pediatrics in August, stirring debate in the medical community.
Large numbers of parents in the U.S. are believed to sleep with their babies, though many are reluctant to admit to disregarding safety rules. A study, published in the journal Pediatrics in August filmed families in their homes and found that 28 percent of 1-month-olds, 22 percent of 3-month-olds, and 16 percent of 6-month-olds shared a sleep surface at some point in the night. The parents knew they were being filmed, so actual bed-sharing was possibly higher.
"Tired parents have to feed their infants somewhere at night," says Melissa Bartick, an assistant professor of medicine at Harvard Medical School, who served on the board of the nonprofit U.S. Breastfeeding Committee. Not everyone believes bed-sharing is always unsafe, but there is broad agreement that falling asleep with an infant on a sofa or armchair is far more dangerous than on a bed, she says.
Click for more from The Wall Street Journal.