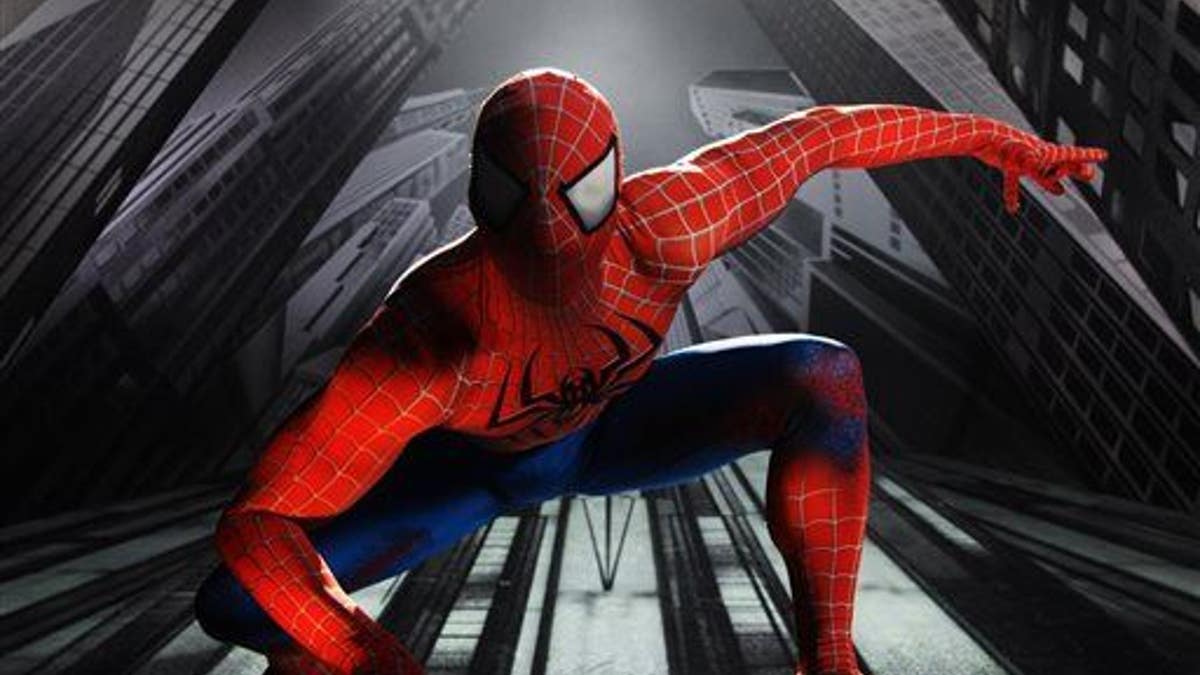 A Minneapolis art director died of brain cancer last week, but in an obituary in the Minneapolis Star Tribune, "mild-mannered" Aaron Purmort reveals himself to be Spider-Man, writing that he "died peacefully at home on November 25 after complications from a radioactive spider bite that led to years of crime-fighting and a years long battle with a nefarious criminal named Cancer, who has plagued our society for far too long." Purmort, 35, is survived by his wife, Nora, and their young son, Ralph.
He cites accomplishments including a high school band "which reached critical acclaim in the northern suburbs," a degree from the College of Visual Arts "which also died an untimely death recently", and his ability to always have "the right cardigan and the right thing to say (even if it was wildly inappropriate)." The Purmorts met via social media in 2010, and married soon after Aaron was diagnosed with brain cancer less than a year later, reports Slate.
Nora chronicled their journey on her blog myhusbandstumor.com, writing that "it's not a cancer story, it's a love story. With some cancer." In the obit, which the couple co-wrote, they note that he is survived by his first wife, Gwen Stefani, and that Ralph will "grow up to avenge his father's untimely death." The crowdfunding campaign a friend launched to help raise money for both Purmort's hospice care and Ralph has already passed its $100,000 goal, with 25 days remaining.
(Purmort's obit joins a group of unusual and clever ones, like this, this, and this.)
This article originally appeared on Newser: Man Reveals He's Spider-Man in Poignant Obit
More From Newser