Illinois teens bring prom to girl badly burned in bonfire pit explosion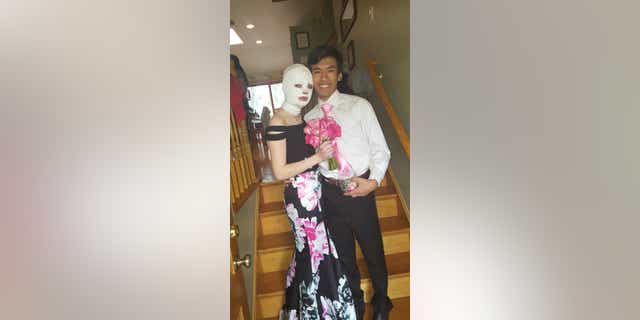 NEWYou can now listen to Fox News articles!
A 15-year-old girl in Illinois who suffered third-degree burns after a fire pit exploded was unable to attend her high school's prom on Saturday. So, her friends decided to bring prom to her instead.
Korryn Bachner was one of 12 people who were injured after a teenage boy poured gasoline on a backyard fire pit, which caused an explosion. The incident occured at a party on April 28.
While the past few weeks have been difficult, to say the least, Bachner was still able to enjoy prom -- albeit from her Lombard basement, her mother, Ellen, told Fox News on Tuesday.
"It was different, but she got to wear her dress and jewelry and take pictures with her friends," Ellen said, adding that Bachner's close friend, Jonathan, decorated the basement as a surprise. He wanted to make the night as special as possible for the teen, who suffered burns to her face and hands.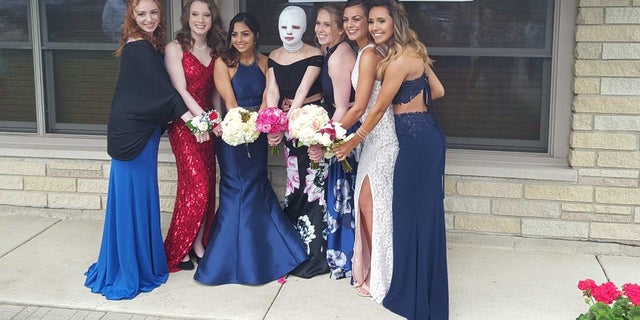 "Having all my friends support helps a lot, gets my mind off things," Bachner told ABC 7.
The teen's recovery has been slow, Ellen said, but "it's going in the right direction -- every day we see improvement."
Aside from a few short outings and doctors appointments, Bachner is homebound. But the 15-year-old is "handling it better than I ever would have expected," Ellen said. "She's a trooper and resilient; she's not curled up in a ball crying everyday."
While Bachner is expected to make a full recovery, there is a chance she will have to undergo surgery. However, her doctors want to hold off until they "know for sure that her body won't heal itself," Ellen said.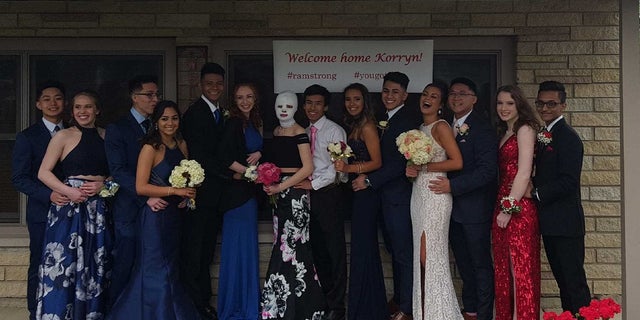 The incident has left at least one of the victims, 16-year-old Autumn Hamilton, in critical condition. Hamilton, who suffered second and third degree burns to more than 40 percent of her body, was on life support at one point, according to her GoFundMe page. Hamilton is one of Bachner's best friends, her mother said.
The boy who poured the gasoline on the fire also suffered serious injuries. While police are still investigating the incident, they believe it was an accident with no malicious intent. As of now, no charges have been filed.
"He is suffering the same way as the others," Ellen said, adding that her daughter and the other victims were "at the wrong place at the wrong time."
"You don't wish this on anybody," she added.