Illinois mom's cellphone photo leads to son's cancer diagnosis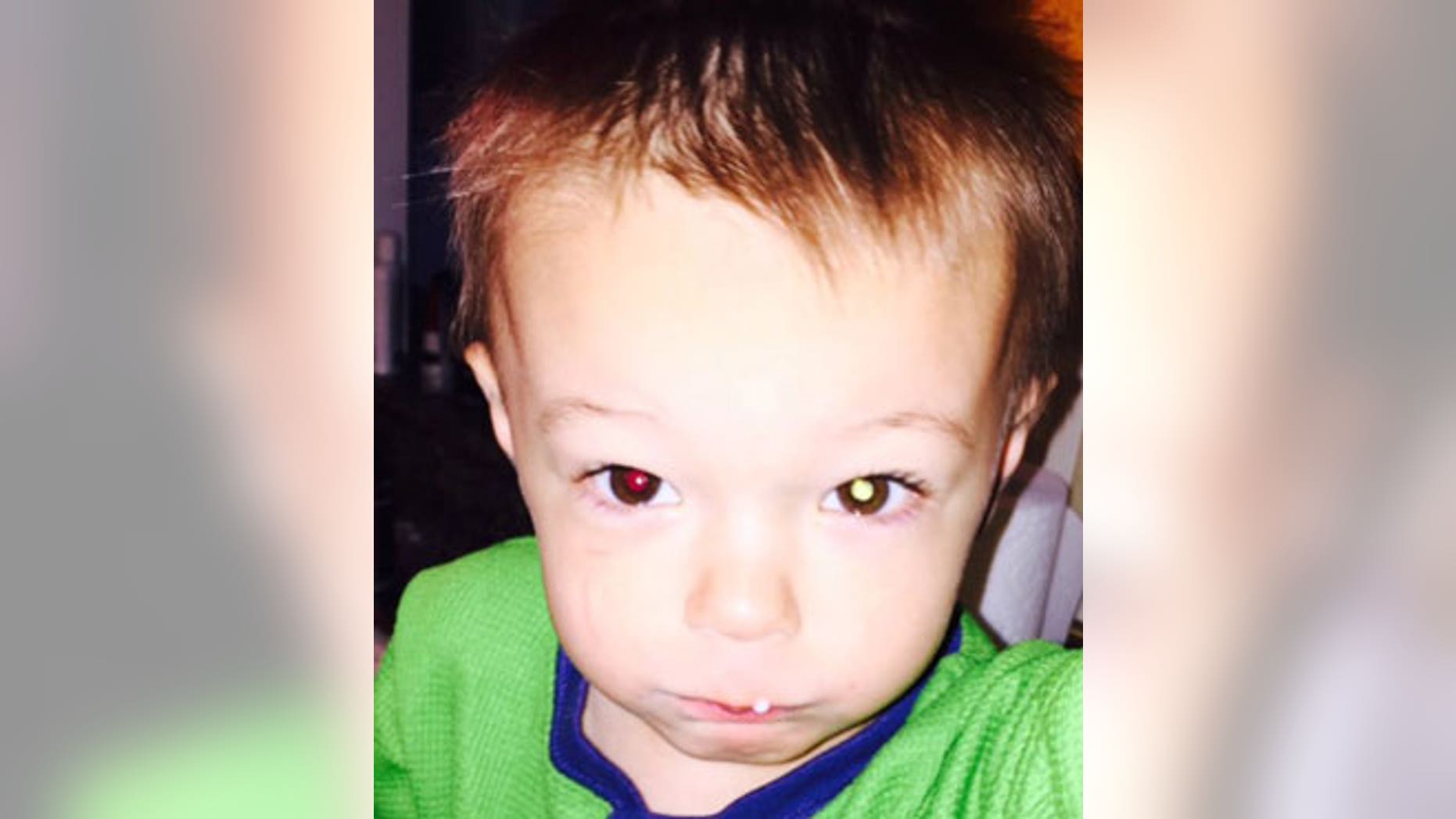 For all intents and purposes, Avery Fitzgerald is an ordinary 2-year-old boy— one who jumps on the couch with his older brother when his mother looks away.
But a snapshot that his mom took on her cellphone revealed something different about the little boy, CNN.com reported.
Julie Fitzgerald, of Rockford, Ill., noticed a couple of months ago that anytime she would look at Avery under direct light, she'd notice something odd in the back of his eye. When she turned to the web for answers, she found an article about a woman whose eyes turned white in photos instead of red. The article noted the condition could be cancer, according to CNN.
Julie's husband, Patrick,  told her it was nothing. But Julie took a photo of her son because she was still worried.
"I did not want to take the picture because I had this dreaded feeling in the pit of my stomach," she told CNN. "I took the picture, and boom: His whole pupil was just white— and that's when I knew."
When Julie took Avery to a specialist about three weeks ago, they found 75 percent of Avery's eye was covered in tumors. He likely had been blind in his left eye his whole life, but the tumors began growing only six weeks prior to the doctor's appointment.
Avery was diagnosed with retinoblastoma, a rare type of eye cancer that usually develops in early childhood before age 5, according to the National Institutes of Health (NIH). Retinoblastoma develops in the retina, which is the light-sensitive tissue at the back of the eye that detects light and color. According to the NIH, the type of cancer is diagnosed in 250 to 350 children per year in the United States.
Doctors removed Avery's unhealthy eye, and his family believes all the cancer has been removed. He eventually will get a prosthetic eye, CNN reported.
Next, doctors are testing Avery to see whether he has a genetic marker that may leave him at risk for developing more cancer.
Patrick Fitzgerald offered some simple advice for other fathers regarding their children's health: "Trust your gut," he told CNN. "Trust a momma's gut … and don't wait. Don't wait to see if it improves."
Click for more from CNN via myfox8.com and WREX.com.