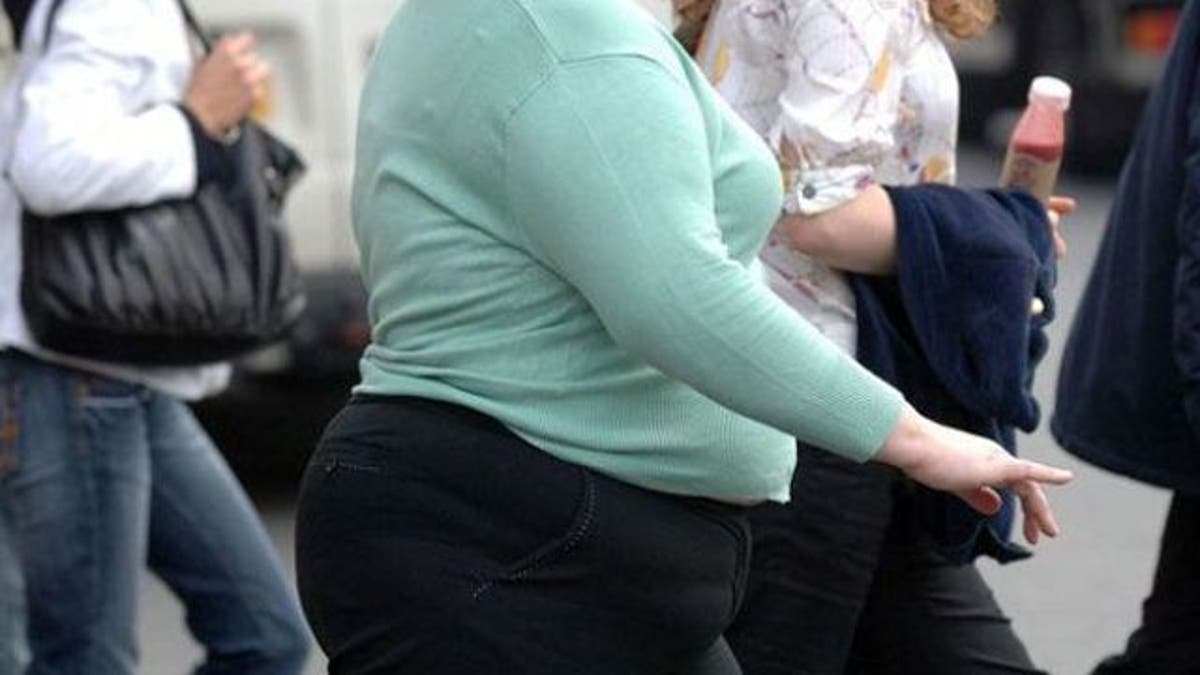 Some behaviors, such as TV watching and eating school lunches, were linked to obesity among sixth grade boys and girls in a new study, but other risk factors were gender specific.
Involvement in sports, for example, was tied to a lower risk of obesity in boys but not girls and drinking milk was linked to lowered risk among girls but not boys, according to researchers from the University of Michigan Health System in Ann Arbor.
The study's authors, led by Dr. Elizabeth Jackson, write in the journal Pediatrics that understanding obesity risk factors for specific genders may help target programs aimed at weight loss or preventing weight gain in children.
The U.S. Centers for Disease Control and Prevention estimates that about 17 percent of children and teens are obese.
For the new study, Jackson and her colleagues used data collected between 2004 and 2011 from 1,714 sixth-grade students at 20 middle schools in and around Ann Arbor.
Overall, about 18 percent of boys and 16 percent of girls were obese, which is defined as children who are in the top-fifth percentile of body mass index - a measurement of weight in relation to height.
Among boys who were not obese, about 56 percent participated in at least 20 minutes of vigorous physical activity at least five times per week, compared to about 43 percent of boys who were obese.
But there was no difference between the percentage of obese and non-obese girls who reported regular vigorous physical activity.
Playing on at least one sports team was also linked to decreased risk of obesity for boys but not girls.
The lack of an association between obesity and physical activity in girls may be explained by girls not reporting some activities like cheerleading or dance, because children may not consider those activities sports, the researchers write.
They did find, however, that drinking two or more servings of milk per day was tied to about a 20 percent decreased risk of obesity among girls but not boys. One possible explanation is that milk is displacing sugary drinks in the girls' diets, Jackson's team writes.
In addition to those gender-specific risk factors for obesity, the researchers found that heavy TV-watching and regularly eating school lunches were each tied to an increased risk of obesity for both boys and girls.
Watching more than two hours of TV was linked to a 19 percent increased risk of obesity and almost always eating school lunches was linked to a 27-to-29 percent increased risk.
The new study cannot prove that any of the children's habits caused their obesity. For example, the authors point out in their report, a child regularly eating school lunches might be eligible for the meals because of low family income - itself a risk factor for obesity.
"This isn't really showing that school lunches caused obesity, but it's appropriate to point out that the school lunch program hasn't had the effect we would have liked," Daniel Taber, assistant professor at the University of Texas School of Public Health in Austin, said.
"It's pointing out that the school lunch program needed improvement because it wasn't preventing childhood obesity," Taber said.
The U.S. Department of Agriculture (USDA) set new standards for school lunches in January 2012 that set maximums for calories offered during lunch and mandate that only skim or reduced-fat milk are offered to students.
Prior to 2012, the USDA only set minimum calorie counts for school lunches. Now, the agency requires school lunches to fall between 550 calories and 850 calories - depending on a child's grade level.
Earlier this year, Taber published a study that found stricter lunch standards - like the ones implemented in 2012 - were tied to healthier body weights among students (see Reuters Health story of April 8, 2013 here:.)
"It's not that you want to steer kids away, you want to improve the school lunch program, which is exactly what they've been doing this past year," he said.
Jackson and her colleagues write that more research is needed to find out how much children may benefit from improving school lunches and reducing TV time, while also learning more about gender-specific risk factors for obesity.