Gravity blanket is Kickstarter darling, but health claims are suspect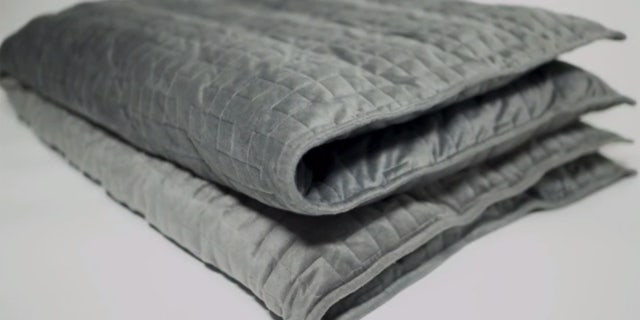 A company hawking a "gravity blanket," which went viral on Kickstarter after claiming to treat everything from insomnia to anxiety, has doubled back on those promises after a website questioned its science.
The crowdfunding campaign has raised $3.5 million with 15 days to go, but now, a thorn: Health news site STAT started nosing around the $279 gray coverlet's bid to be something of a cure-all and found the science behind its assertions to be lacking.
STAT calls out one word in particular: "treat." The original Kickstarter listing said the weighted blanket can "treat" a slew of issues including PTSD and ADHD.
STAT reports that on Thursday the word "treat" was dropped in favor of "used for" those ailments; then the paragraph was wiped entirely. STAT reports the original language went against Kickstarter's own rules banning claims to "cure, treat, or prevent an illness or condition." The pledge violated FDA recommendations, per STAT, though Fortune notes the agency doesn't regulate the industry and gives companies "broad leeway" to make medical claims.
The Brooklyn-based makers say the blanket, which comes in three weights and should weigh about 10% of body weight, uses "deep pressure touch stimulation" to boost brain hormones that "improve your mood." All of this, they add, "without filling a prescription." The Kickstarter listing acknowledges weighted coverings are not a new idea, but says the idea of making them so accessible is.
The Telegraph cites a 2015 study that credited the blankets with promoting a "beneficial calming effect." (This entrepreneur has made big bucks via Kickstarter knockoffs.)
This article originally appeared on Newser: Gravity Blanket Raises $3.5M, but Is It Too Good to Be True?