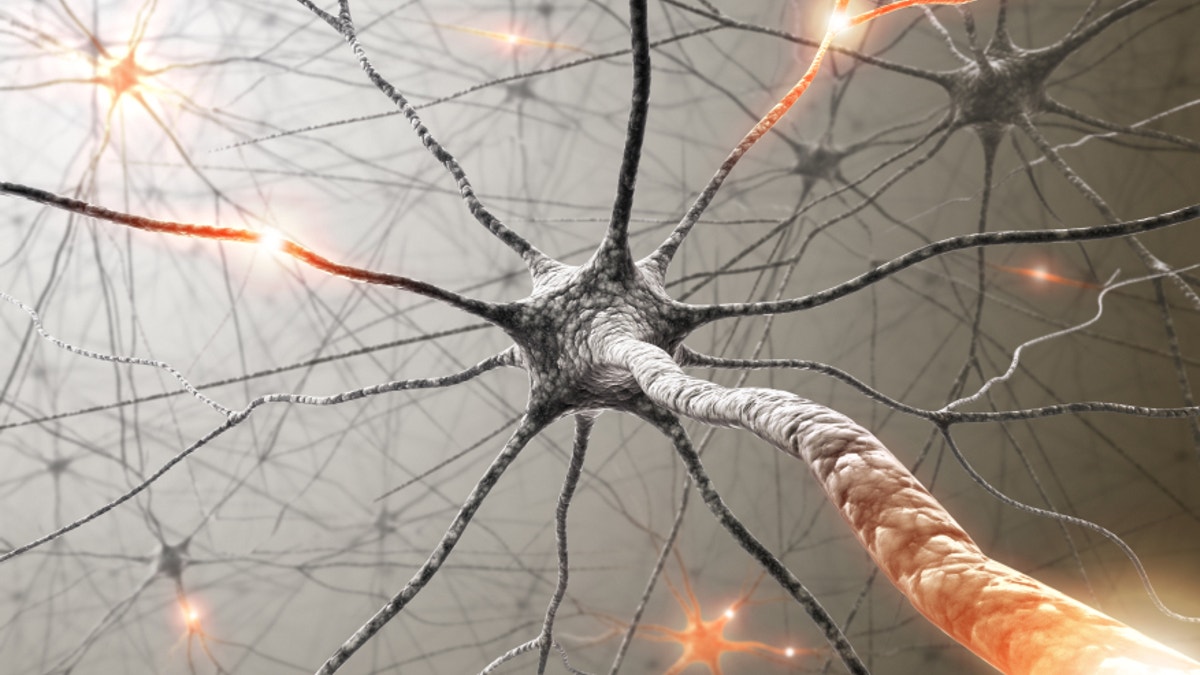 Gout, the most common type of inflammatory arthritis, affects an estimated 8.3 million Americans. People with the condition suffer from intense joint pain and a limited range of motion, but new research suggests a surprising benefit of the diagnosis: protection against Alzheimer's disease.
Researchers at Massachusetts General Hospital and Boston University Medical Center used medical records from the United Kingdom population, from 1995 to 2013, to analyze a potential link between gout and Alzheimer's risk. They drew information from The Health Improvement Network (THIN), an electronic database.
Results showed that among the 3.7 million patients over age 40 who were analyzed, those people with a history of gout were at a 24 percent lower risk of Alzheimer's compared to those who didn't have the condition.
Previous research has suggested that antioxidant properties found in uric acid, the chemical in a person's blood that can crystallize and lead to gout, may protect against the development or progression of neurodegenerative conditions.
Study author Dr. Hyon Choi, medicine professor at Harvard Medical School, told FoxNews.com that several other factors prompted his team's research.
"As a major natural antioxidant in the body, uric acid has been estimated to account for more than 50 percent of the antioxidant capacity of plasma," he said. "With these potentially neuro-protective properties, uric acid has been hypothesized to protect against oxidative stress, a prominent contributor to dopaminergic neuron degeneration in Parkinson's disease, which may also play an important role in the pathogenesis of Alzheimer's disease."
Study authors hypothesize that uric acid is the reason for the protective effect on the brain. Choi said there is evidence that it preserves mitochondrial function in the body and repairs free radical-induced DNA damage.
The study provides the first population-based evidence for the potential protective effect of gout on the risk of Alzheimer's disease and supports the supposed neuro-protective role of uric acid.
Scientists took several varying factors into account, including age, sex, BMI, socio-economic status, lifestyle factors, prior heart conditions and use of heart drugs. Individuals diagnosed with gout or any dementia prior to the start of the study were excluded.
Overall, the researchers identified 309 new cases of Alzheimer's disease among 59,224 patients with gout and 1,942 cases among 238,805 people in the comparison group over an average five-year follow up. The findings were published Wednesday in the British Medical Journal.
Choi said additional studies may lead to clinical trials to examine whether using therapy that raises uric acid levels would slow Alzheimer's disease progression— and give hope to the estimated five million Americans who suffer from the type of dementia.
"If confirmed by future studies, a therapeutic investigation that has been employed to prevent progression of Parkinson's disease may be warranted for this relatively common and devastating condition," he said.