Get Fit with Marta Montenegro: Best Snacks to Lose Weight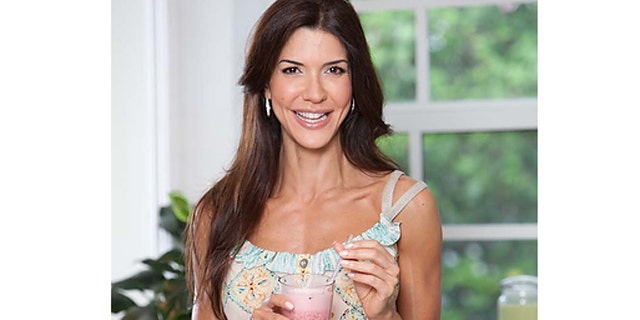 Is it good or bad to snack when trying to lose weight? Well, it depends. Some research shows the benefits of having one or two snacks a day to keep the weight in control or to lose weight. Some show either no effect or the opposite one.
What we know is that people who manage their weight while having one or two snacks a day seem to understand the principle of keeping the glucose in control, this keeps hunger at bay.
This group understands that a snack is not a full meal. Keep it between 100 to 250 calories (the upper range when being very active) with a good mix of fiber, protein and healthy fat.
What Makes a Healthy Snack?
People want convenience, so they tend to grab a snack bar. The problem is many bars can actually be worse than having a piece of cake - not just in calories, but also in fat and sugar.
If you grab a bar, experts recommend at least a combo of 10 grams when you add up fiber and protein. Keep saturated fat no more than 3 grams and sugar less than 10 grams or so if they don't come from natural sources.
Some of the ones that satisfy this criteria are:
- Luna Nutz Over Chocolate bar (10 g protein, 9 g sugar, 4.5 g fat)
- Special K bar (10g protein, 7 g sugars, 1.5 g fat)
- One that I really like is Power Crunch, which can be high in fat 13 grams but the source of fat is palm oil. This fat is highly saturated but has no cholesterol and saturated fat is processed differently than the ones coming from meat. It's high in whey protein (13 grams) and has a great ratio of potassium/sodium (just 200 calories).
Wholesome Snacks
There are plenty of food options that can be better than the convenient snack bar. These items can provide you with more volume, less or same calories and higher nutrient content - not just in protein, fiber and healthy fat content, but also in vitamins and minerals.
Christine Rosenbloom, PHD, RD, CSSD, presents in her study "Snack Attack" plenty of different food options that fit the bill when managing the weight:
Shed the pounds
- Hard boil egg and mini whole wheat bagel
- Laughing Cow light cheese wedges (2) with 6 Triscuit crackers
- Quaker Hearty Medleys Fruit and Nuts instant Oatmeal
- Smoothie King's Slim-N-Trim 20 oz smoothies (make sure it's skinny)
- String cheese (low fat) and 15 Kashi Original 7 Grain Crackers
- Yoplait Original yogurt (6 oz)
For the fitness and sports aficionados
If you exercise on a daily basis or practice sports, check these options:
- Almonds (23 almonds)
- Cereal, milk and fruit
- Greek yogurt and a handful of low fat granola
- Oatmeal raisin cookies and fig bars, especially after a hard workout
-Low fat chocolate milk
- Peanut butter sandwich
- Popcorn sprinkled with parmesan cheese
- Trail mix (keep portion in control and avoid the ones with candy pieces)
Maybe mom was right when they used to tell us not to eat in between meals, but meals and life have changed so much that I'm sure moms are now having a snack as well.
Interesting Things about Snacks
- A study from Cornell University shows that people who like sweet snacks eat more fruit than salty snack lovers.
- Studies show than when people chose a cookie labeled organic, they believed that the snack contained 40 percent fewer calories than the same cookies without the organic label.
Marta Montenegro inspires people to live healthy lives by giving them the tools and strength to find one's inner athlete through her personal website MartaMontenegro.com. She created SOBeFiT, a national fitness magazine for men and women, and the Montenegro Method DVD workout series – a program she designed for getting results in just 21 days by exercising 21 minutes a day . Marta is a strength and conditioning coach and serves as an adjunct professor of exercise physiology at Florida International University.