Full Health Impact on Rescued Miners in Chile May Not Be Seen for Months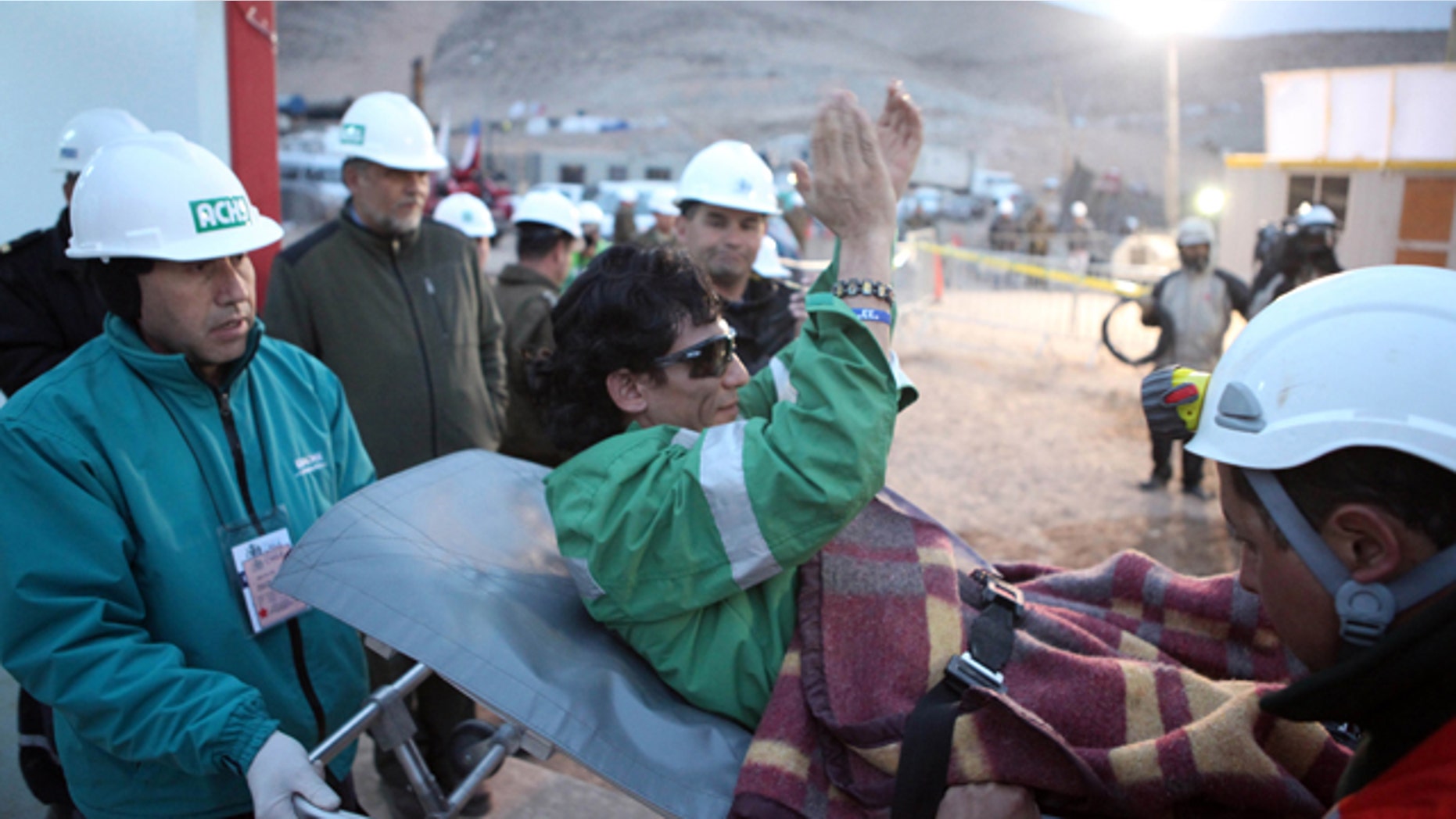 The 33 miners rescued from a Chilean mine appear to be in better physical health than expected, local authorities said Wednesday. But the full effects of the trauma they endured may only hit weeks or months from now as they try to readjust to normal life in society.
"Given the size of this group, it's almost a guarantee that we're going to see cases of post-traumatic stress disorder, sleep disturbances and clinical depression," said Sheryl Bishop, a social psychologist and expert in survival in extreme conditions at University of Texas Medical Branch in Galveston, Texas.
"They may look fine now, but they could have flashbacks and nightmares six months from now or even later."
Chile's health minister, Jaime Manalich, said the miners' physical ailments were the same ones the men had described before the rescue began. Two men will undergo major oral surgery for teeth infections or abscesses. Others are suffering from a lung disease common among miners called silicosis, with one coming up with a special oxygen mask as a precaution, wire services reported.
"I have to humbly admit that the miners' health is more than satisfactory," Dr. Manalich said.
The mine was a taxing environment: hot, humid and devoid of sunlight. Doctors said they expected to treat the men for eye problems, partially collapsed lungs from shallow breathing, and fungal ailments.
Before entering the escape capsule, all miners had their blood pressure checked and their emotional state evaluated. They were then hooked up to a harness, so that if they passed out while in the capsule, they'd remain upright and their breathing wouldn't be obstructed. After 69 days underground, they were required to wear sunglasses.
While ascending through the 2,052-foot (622-meter) borehole, all the miners were fitted with oxygen masks and wore thermal, antiperspirant clothes to protect against scrapes. To avoid venous thrombosis they had elastic bands on their legs. They also wore a band on their abdomen so that most of their breathing was done by moving their thoracic cavity, the Health Ministry said in a statement.
Once rescued, they were wheeled away to an adjoining field hospital. They were bathed and given clean clothes and reevaluated, then flown by helicopter to a regular hospital.
The medical team at the mine site and field hospital included five doctors; one is a specialist in submarine medicine. In addition, there were three psychologists in the field who accompanied the miners from the moment they were rescued until the time they met their families.
Other key support was provided by experts from NASA, who are familiar with the similar challenges of surviving the hostile environment of space. NASA had previously offered advice on the rescue cages designed to pull the trapped miners out of the shaft. It also supplied two medical doctors and a psychologist.