Florida firefighters create inspirational video for paramedic battling breast cancer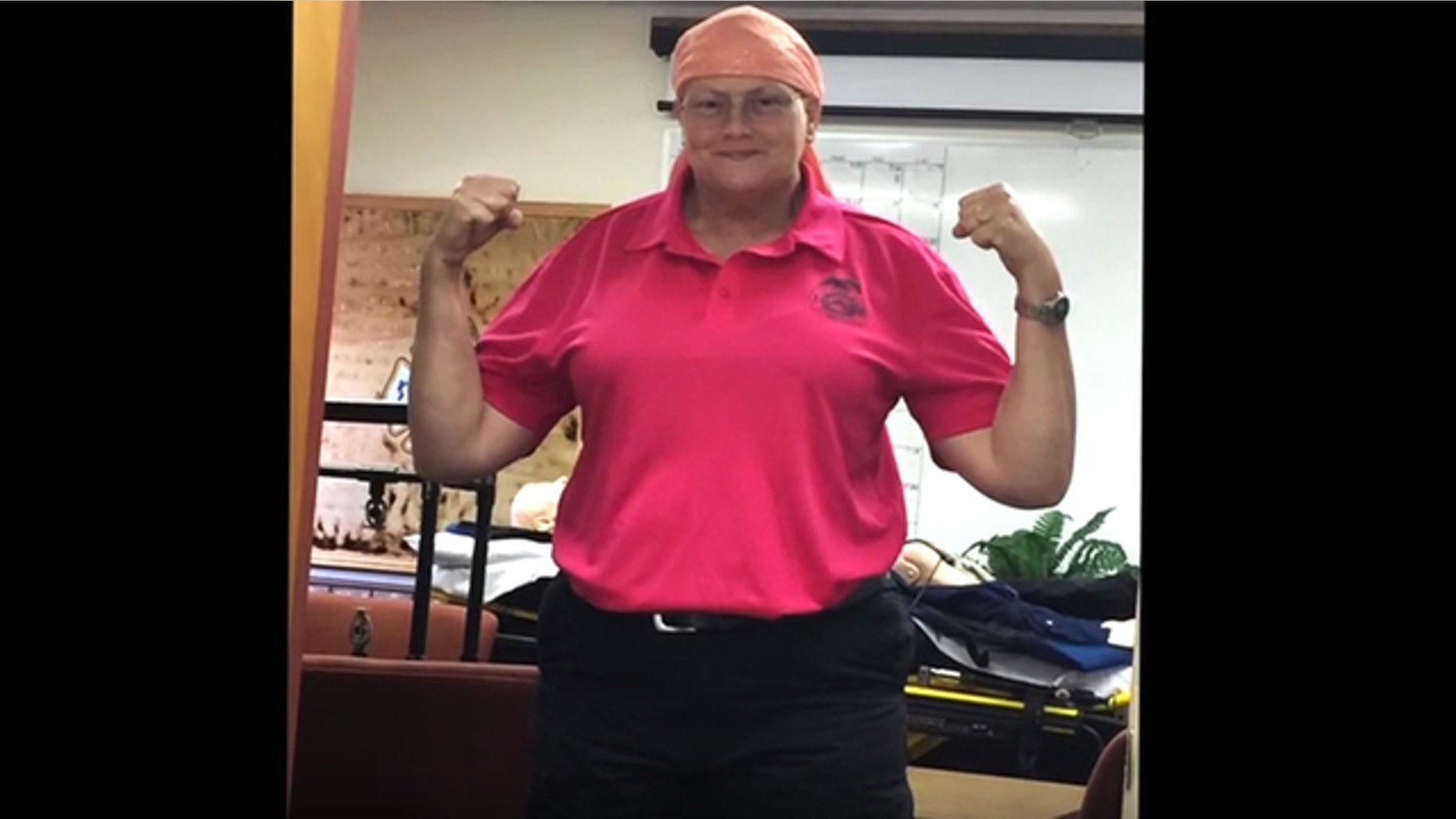 A Florida firefighter who has spent the last 30 years saving the lives of others is starting the fight to save her own as she undergoes treatment for breast cancer – but not without the support of her Pasco County Fire Rescue family.
Kathy Babcock, who is currently undergoing chemotherapy as she begins the early stages of treatment, is a paramedic and firefighter in Pasco County, MyFoxTampaBay.com reported. Her coworkers said she has kept her positive attitude and continues to inspire everyone through her plight.
James Lavine, a fellow firefighter, told MyFoxTampaBay.com that Babcock will next undergo hormonal reduction injections, followed by a bilateral mastectomy and radiation. The firehouse wanted to do something that would keep her spirits high and created "Operation Make Kathy Smile."
The group uploaded a YouTube video that features members from every fire station in Pasco County. The tribute begins with various firemen dancing to Pharrell's hit "Uptown Funk." The dancing leads into Rachel Platten's "Fight Song," in the background as the different departments make inspirational signs and don pink shirts. Other firemen can be seen shaving their heads in support.
Lavine told the news station that they showed the video to Babcock Thursday, and that they got the response they had hoped for when she was greeted with flowers, balloons and homemade signs.
They also set up a fund to collect online donations through FirefighterscharitiesofPasco.org.