Elderly kidney patients may not understand treatment choices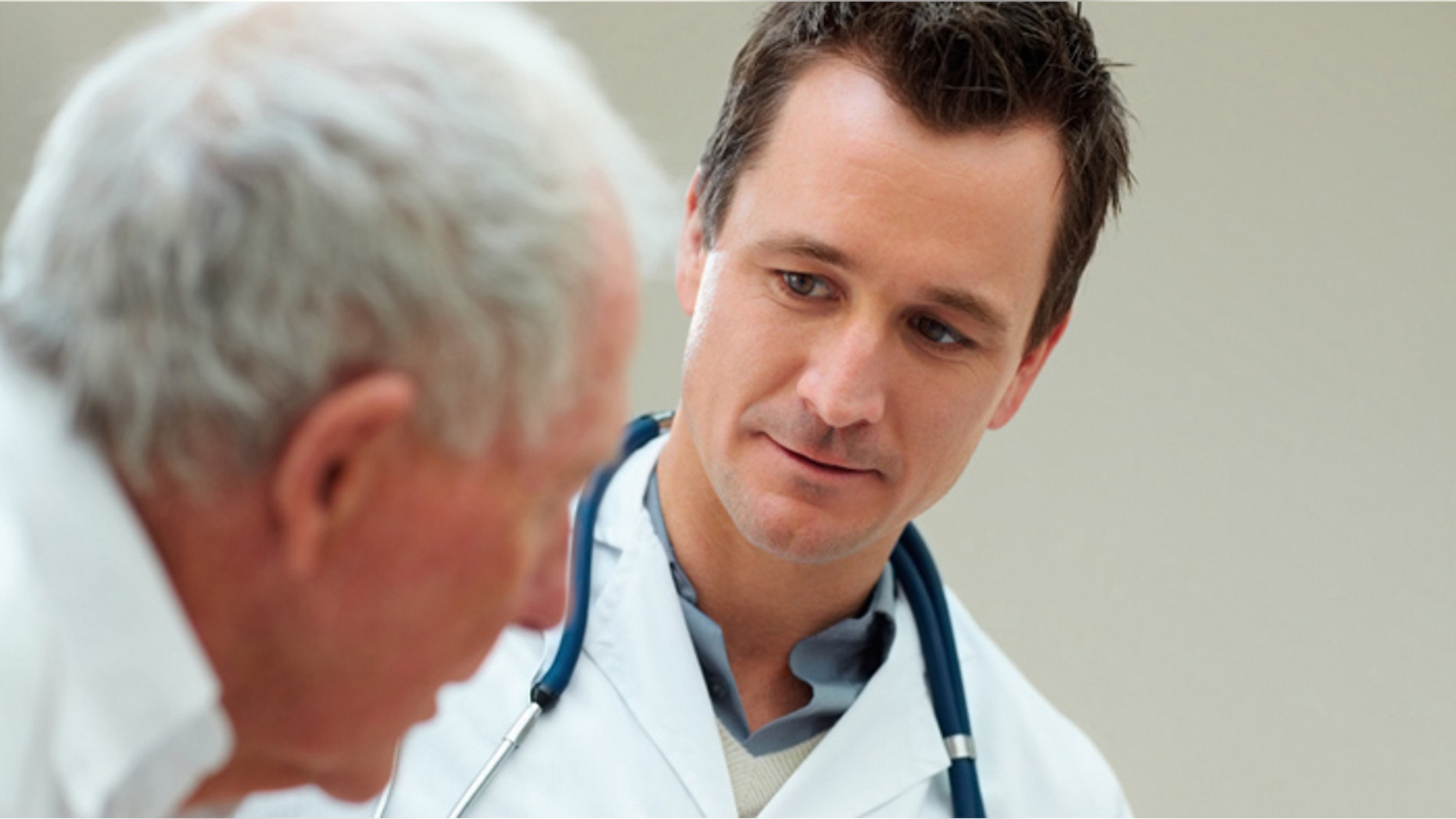 Talking through treatment choices and what will happen in the future with health providers is important for elderly patients with chronic kidney disease, a new study finds.
Based on interviews with older late-stage kidney patients, researchers found differences in their understanding of what conservative management means, and of the pros and cons of choosing that route over dialysis.
"Conservative management is an important alternative to dialysis for some older adults with chronic kidney disease," said Sarah Tonkin-Crine of the Faculty of Medicine at the University of Southampton in the UK, who led the study.
"But little is known about what patients with chronic kidney disease think about conservative management," she told Reuters Health in an email.
Tonkin-Crine said that understanding why patients choose different treatments and could help clinicians provide care that is more patient-centered.
For the study, published in the American Journal of Kidney Diseases, the researchers interviewed 42 patients from nine kidney departments in English hospitals that provide dialysis.
The participants were 75 years of age or older with advanced kidney disease. The study team divided them into three groups based on their care: those currently undergoing dialysis treatments, those preparing for dialysis care or those who had opted for conservative management.
The researchers asked patients about their knowledge of their condition and treatments, as well as how and why they chose the treatment they did.
Most of the patients who chose conservative care or had not yet started dialysis believed their symptoms were due to other health problems and not the kidney disease.
All patients knew what dialysis was, but in general, patients who chose dialysis knew very little about conservative management.
Tonkin-Crine said that patients from units with a more established conservative management pathway were more aware of conservative management, less often believed that dialysis would guarantee longevity and more often had discussed the future with staff.
Tonkin-Crine said that patient beliefs about treatment options appeared to be influenced by information provided by renal unit staff, particularly whether patients were aware of conservative management as an option.
"Whilst conservative management can be a difficult topic to discuss, renal unit staff may benefit from further training and support to enable them to present this as an option for patients who may not benefit from dialysis," she said.
Dr. Jane Schell said that dialysis "in older patients, especially patients with high comorbidities, may not improve quality of life but also may not improve longevity."
"I think this article highlighted a gap in how we take care of these patients," said Schell, a palliative nephrologist at the University of Pittsburgh Medical Center who wasn't involved in the study.
"And it rings true that we need to have a concerted effort to identify patients who would benefit from a conservative approach and talk to them in a way that they fully understand the risks and benefits," she said.
Schell said that treatment decision-making is not static - especially for dialysis decisions – and often it's hard to know when a choice will be needed, or when it's time to revisit the choice.
"We start the conversations when patients enter late stage four or stage five, which would be near dialysis time," she said, adding that some people can stay in those stages for quite some time.
"It's a teaching point for us as physicians that whether the patient decides to do dialysis or not, it's an ongoing conversation," Schell said.
"And the fact that clinical situations change, people's experience and expectations change, so the opportunity to check back in with patients and talk about how they're feeling about their decisions, what questions they have and ensure that we're providing care throughout their lifespan is important," Schell said.
Dr. Beth Piraino, also a nephrologist with UPMC who was not involved with the study, said that undergoing dialysis can be an unpleasant experience for patients.
"On the other hand if you take a conservative approach, you say to the patient, 'let's just try some medicines, try to take care of you, and try a little low-salt diet and see if we can make you feel a little better," Piraino told Reuters Health.