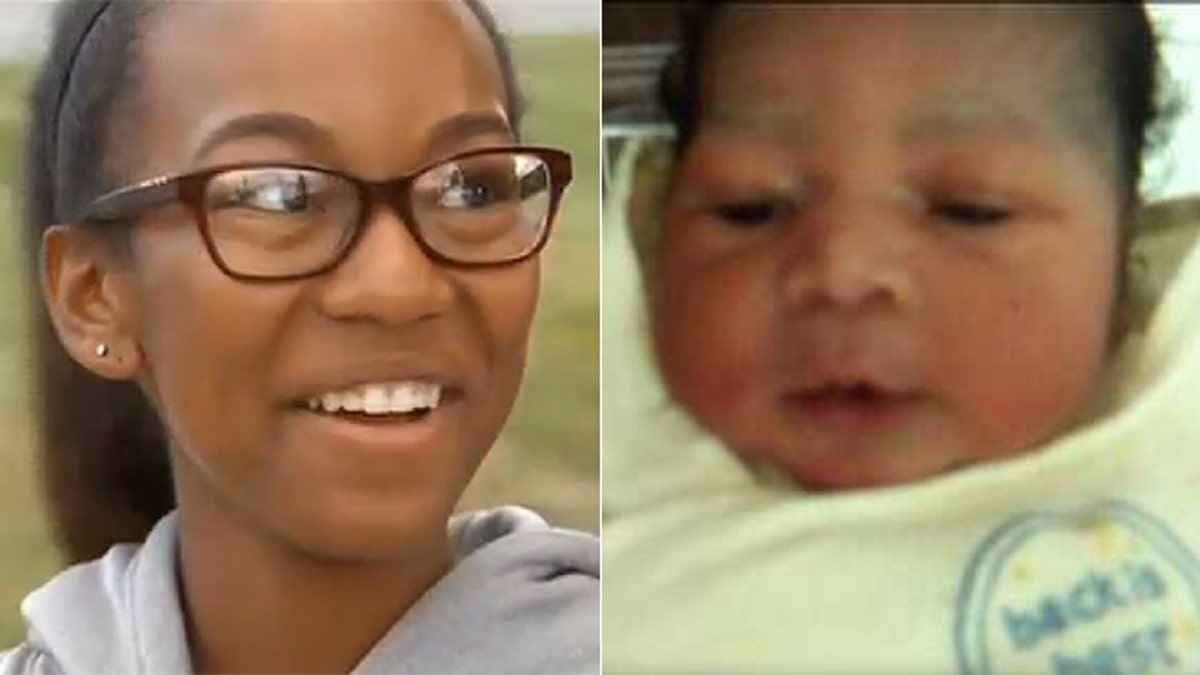 A Delaware teen is being hailed a hero after she helped deliver her sister's baby just hours after being nominated to homecoming court.
Kennedy Smith, 14, sprang into action while en route to the hospital Sunday with her mother driving, and her pregnant sister, Kelsea, in the passenger seat, according to MyFoxPhilly.com.
The family was traveling on I-95 when the baby decided she couldn't wait anymore, and the family was forced to pull over into the Delaware House rest stop.
Kennedy's mom, Kellie-Ann Smith, called 911 and operators talked the teen through the delivery, instructing her to use shoelaces to tie off the umbilical cord.
"I just feel like I had to be the one to keep calm when everyone else is going crazy," Kennedy told MyFoxPhilly.com.
The paramedics arrived to take Kelsea and the new baby, named Karter Zoe Marcus, to the hospital where they are both reported to be doing well.
"I'm proud of both my daughters," Kellie-Ann Smith told MyFoxPhilly.com. "One delivered her own baby healthy, strong, and one helped with the delivery, so I'm just proud of both of them."
As for Kennedy, she said the delivery is good practice for her future, which she hopes is in medicine.
"I'm in a STEM [Science, Technology, Engineering and Math] program so I'm training to be a physician. And I don't know, this gives me more experience I guess so I think I'd actually consider going into the medical field and delivering babies," Kennedy said.