CPR Less Likely for Latinos, Blacks in Poor Neighborhoods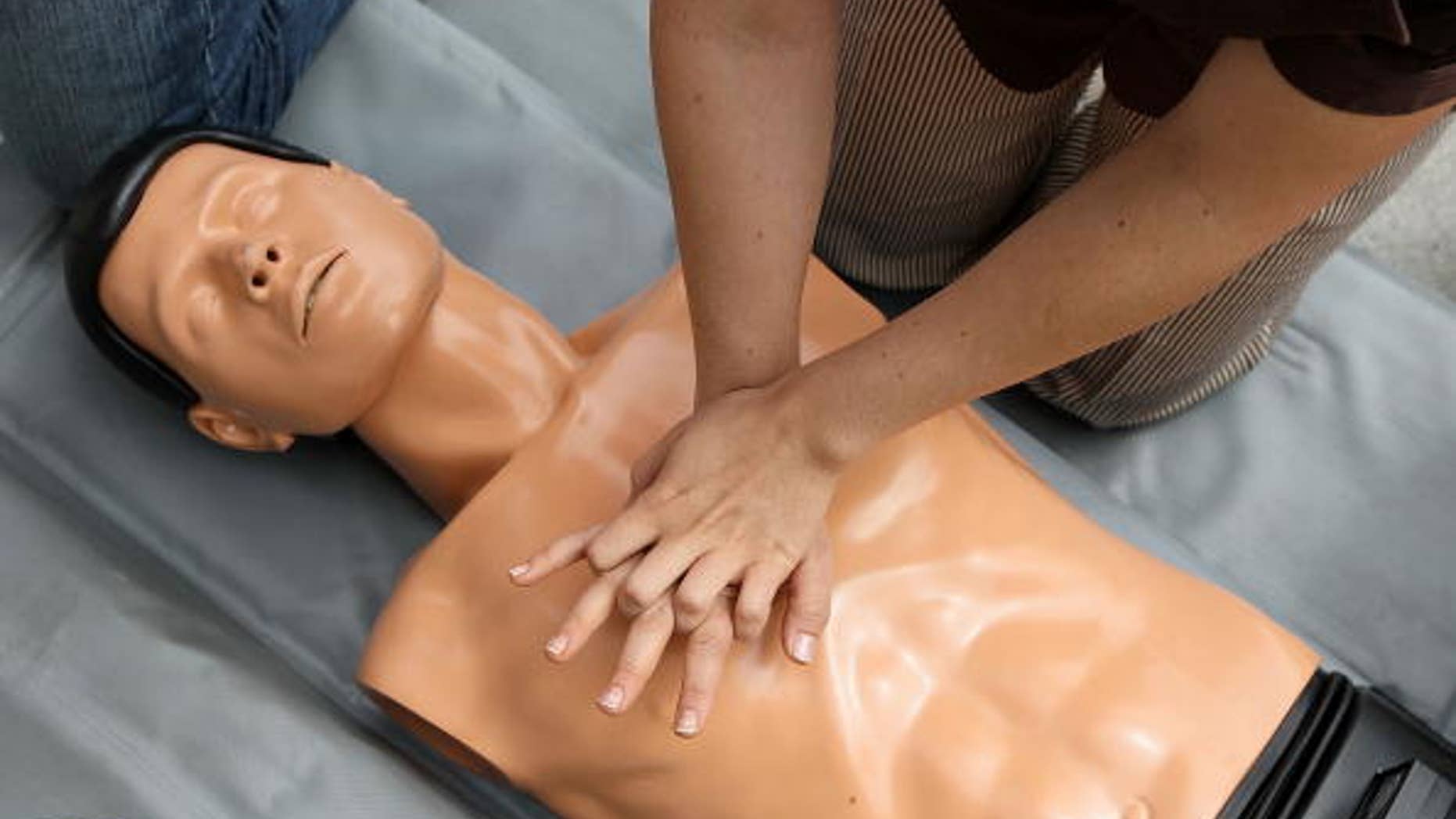 If someone collapses, their survival rate may depend on where they live.
A new study concludes those who suffer from cardiac arrest in a poor black neighborhood are half as likely to get CPR from family members at home or from bystanders on the street then whites.

The study looked on data featuring more than 14,000 people in 29 U.S. cities. It's one of the largest to show how race, income and neighborhood characteristics combined can impact someone's willingness to offer heart-reviving aid.
A cardiac arrest is when the heart stops and it is often caused by a heart attack, but not always. Quick, hard chest compressions can help people survive. More than 300,000 people suffer a cardiac arrest ever year and most do not survive.
In the study, researchers discovered that blacks and Hispanics were 30 percent less likely to be aided than whites. The odds were the worst if the victim was black in a low-income black neighborhood. In addition, CPR was less likely to be offered in poor areas. About 80 percent of cardiac arrest victims in the study collapsed in their own homes, suggesting lack of knowledge on how to do CPR.
Dr. Comilla Sasson from the University of Colorado, who also served as the lead author of the study, said people tend to panic and freeze when they encounter someone in cardiac arrest. She believes more awareness on CPR knowledge should be raised to the general public, especially since statistics concerning those suffering from cardiac arrest has not changed in 30 years.
"We can't accept that anymore," said Sasson. "It shouldn't matter where I drop to have someone help me."
The American Heart Association guidelines from 2008 emphasize quick, hard chest compressions rather than mouth-to-mouth resuscitations, which removes some of the discomfort factor.
The study was published in Thursday's New England Journal of Medicine.
Based on reporting by the Associated Press.
Follow us on twitter.com/foxnewslatino
Like us at facebook.com/foxnewslatino