College basketball player to return to court after focusing on mental health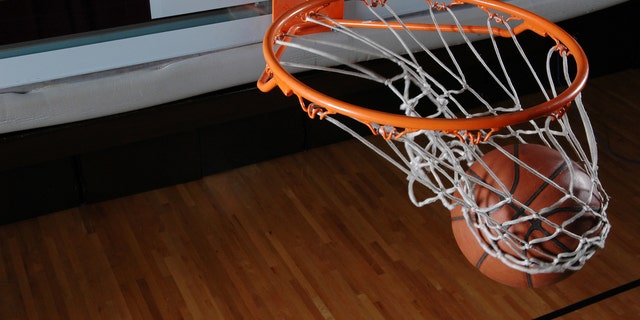 After spending a year away from the court receiving treatment for depression and bipolar disorder, 18-year-old Ty Groce is prepared to showcase his basketball talents once again.
"I have never felt better," Groce, who received a scholarship to play at Northeastern University but transferred closer to home to Eastern Michigan University (EMU) to take care of his health, told MLive.com. "I feel almost 100 percent now. Since I came home, I got help immediately, so I've been working with my therapist and nurse practitioner. Since then, I have been getting better and better each day. I feel great now."
Groce, who is 6 feet 7 inches tall, told the news outlet that his depression began worsening during the beginning of his senior year at Ypsilanti Lincoln High School. Though he received a scholarship to play at Northeastern University, his mental health hit an all-time low and he quit the team before he even stepped foot on the court.
PISTONS COACH ADOPTS DOG WITH SPECIAL NEEDS OVERLOOKED IN SHELTER EVENT
"When I left for Northeastern, I just crashed," he told MLive.com. "I felt like I was losing my mind there. I was just sad all the time for no reason, couldn't focus on the gym, couldn't focus on my summer classes."
After Groce transferred to EMU to concentrate on his mental health, he was hospitalized twice for anxiety before he quit basketball altogether.
"The doctor said I was suicidal one of the times," he told MLive.com. "I was really struggling with just being happy with life. Not just in basketball but life period."
He learned coping methods from therapists and relied on the support from his mother to help him heal.
In October, he met current Michigan high school standout Emoni Bates and his father, who asked him to join their workouts. Bates had looked up to Groce while he was growing into a star in his own right, and the two hit it off, MLive.com reported.
"He's the reason why I fell back in love with basketball," Groce told MLive.com. "When I quit the team, I thought for a while my basketball career was done due to my mental health. That's when I met Emoni. Being with him, working out with him, watching him, how much passion he has for the game, it made me fall back in love with basketball. It's been fun playing with him."
Bates' father, Elgin, also lent his support to Groce.
ARE ANTI-DEPRESSANTS SAFE DURING PREGNANCY
"He said he struggled with depression issues, so I just told him I got his back," Elgin told MLive.com.
Groce spent last season watching the EMU team from the sideline, developing relationships with the players, MLive.com reported. This year, he's ready to join them on the floor.
"I just can't wait to play again, man," Groce told MLive.com. "I've made some good relationships with the players already. I don't know the whole is away [of his depression], but the ones who do know have been really supportive.
Groce said he hopes others can learn from his experience in depression and realize the importance of reaching out for help.
"I just want people to know there is nothing wrong with reaching out," he told MLive.com. "Before, I was unaware of what was going on and thought it was normal to be sad all day. But now, every day is better and better. I've been positive, been working harder, and am in the best shape of my life."