Chicago baby fitted with world's tiniest mechanical heart valve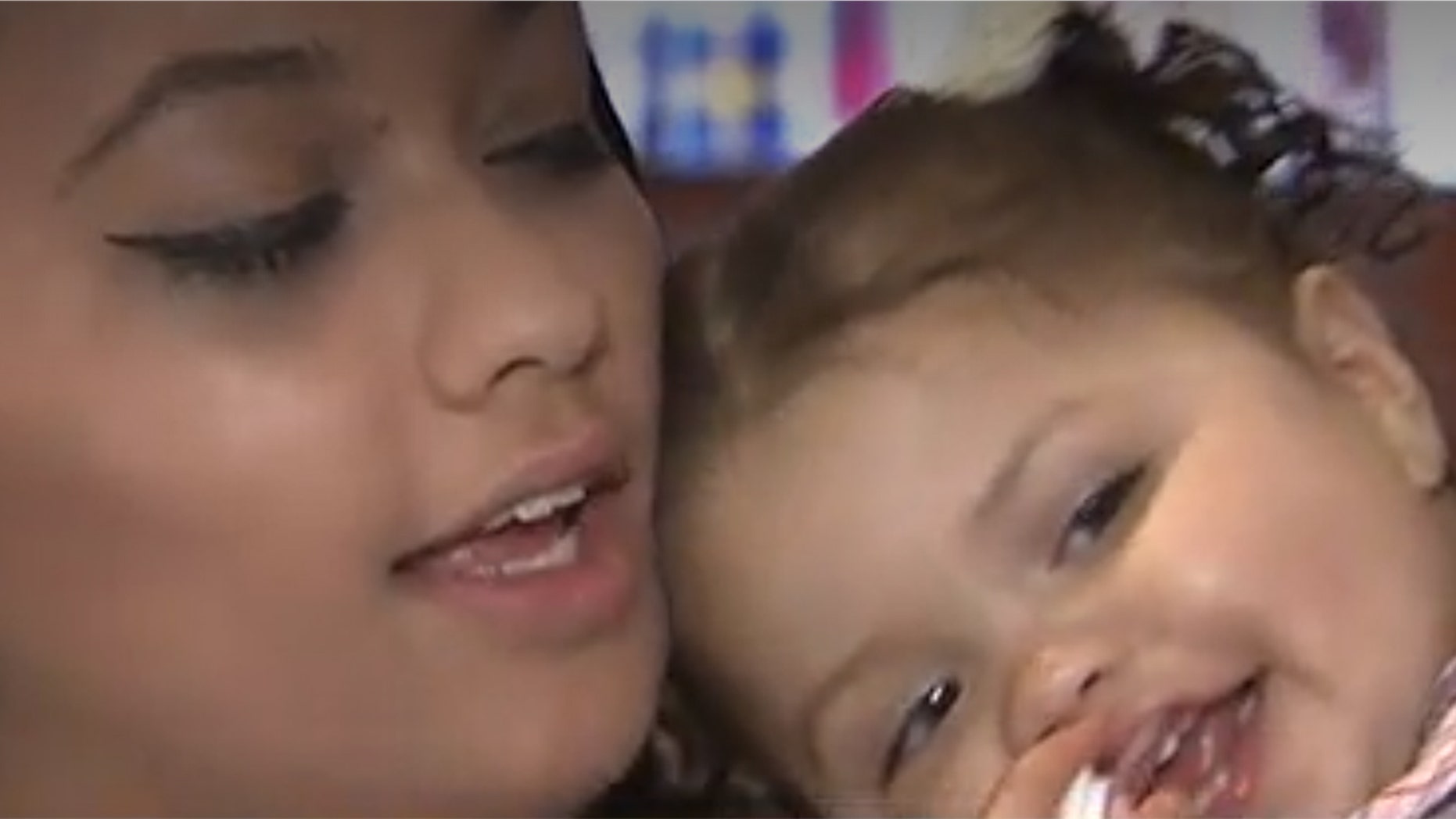 A Chicago baby is thriving after she became one of the first to receive a tiny mechanical heart valve. Avery Custodio, who was born with a leaky heart valve that was restricting blood flow, underwent her first surgery at just 5-months-old.
"We went in for surgery on June first, the longest day of my life," Aisha Custodio, Avery's mother, told NBC Chicago. "I was told it would take five hours, and it turned into eight hours, which freaked me out even more."
The worried mother was delivered more bad news when surgeons found additional issues with Avery's heart during the operation. It was causing Avery to have trouble breathing, and was affecting her ability to gain weight.
The baby faced months in the hospital and was awaiting another open-heart surgery when Dr. Carl Backer, head of the cardiovascular-thoracic surgery unit at Lurie Children's Hospital, suggested they fit Avery with a tiny mechanical heart valve that was still in trials at the time.
ALFIE EVANS' PARENTS TO APPEAL RULING THAT BARRED TERMINALLY ILL BRITISH BOY FROM TRAVELING TO ROME
"We would have implanted a larger valve but we would have had to do some surgical maneuvers to make to get a larger valve fit and those surgical maneuvers could lead to complications," Backer told Fox 32 Chicago.
With a 90 percent success rate, Backer is hopeful that the valve will last Custodio for up to five years. She will eventually require a more permanent replacement surgery, but thanks to the valve, which has since been granted FDA approval, she will have had the chance to grow and develop for a number of years.
"She's amazing," Aisha Custodio, Avery's mother, told the news outlet.  "It's nothing short of a miracle."