Bogus pain creams are costing taxpayers millions -- and their lives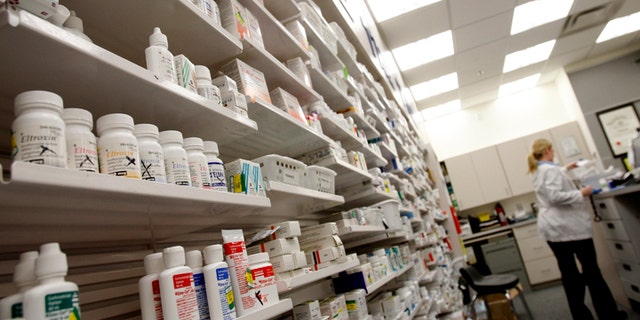 A Mississippi doctor was hit last month with a 16-count indictment for allegedly defrauding a government health care program of more than $2.3 million by prescribing unnecessary and highly suspect compound pain creams to patients he never examined.
The details in Albert Diaz's indictment highlight the growing scams carried out by medical professionals and pharmacists to hock phony pain ointments that only function to bilk taxpayers of millions of dollars and, in some cases, leave patients dead.
In numerous ploys reminiscent of 19th century snake oil salesmen, pharmacy owners and marketers are bribing or giving kickbacks to doctors for writing spurious prescriptions to Medicare, Medicaid and Tricare patients for costly, dangerous and unneeded pain and scar creams. These compounded ointments – many of which have been found to contain a powerful anesthetic and sedative known as ketamine – have led to at least two deaths and can cost the government up to $28,000 per cream container.
"The snake oil for the 21st century is currently being peddled by compounding pharmacies with claims of miraculous pain creams," wrote Carol Crisci, an attorney at Chartwell Law Offices. "If these creams worked, and actually reduced patient reliance on oral narcotics, the high price might be warranted. The problem is that there is little evidence that the creams or many of their expensive ingredients actually work when rubbed into the skin."
Once the predominant form of pharmacy in the U.S. before the advent of mass drug manufacturing in the 1950s, compounding pharmacies mix medications and ingredients based on a doctor's prescription for strength and dosage. While this allows pharmacists to specifically tailor a medication for patients who may have an allergy to certain ingredients or need a higher or lower dosage than produced, it can also lead to scams and abuse like the fraudulent pain creams.
After more than 50 people died from fungal meningitis and another 680 were sickened after receiving injections in 2012 of a contaminated steroid made by the New England Compounding Center, the Food and Drug Administration investigated and found 30 compounding pharmacies across 18 states with numerous unsafe practices.
In the case of the pain cream schemes, which have been unearthed from New Jersey to California, all follow a similar pattern, with doctors and compound pharmacies working hand-in-hand to prescribe patients these bogus ointments and reaping the financial benefits when the government paid the tab. Pharmacists also have been known to change the ingredients and exploit the narrow legitimate medical uses of the creams to keep ahead of the law.
"The snake oil for the 21st century is currently being peddled by compounding pharmacies with claims of miraculous pain creams."
In two active cases in Texas, pharmacies allegedly defrauded the government of more than $180 million. In one case, the Dallas Morning News reported that Fort Worth's Ability Pharmacy spent $15 to make a container of cream and charged $28,000 to the government, with federal prosecutors claiming the pharmacy took in $1 million a day on these compound medications alone.
There was no difference in any of the creams given to different patients and many of the patients prescribed the ointments did not have any pain or scars to treat.
"This is yet another shocking example of how unmitigated greed can spawn a fraud so brazen that it almost takes your breath away," John Parker, the U.S. attorney in Dallas, told the Dallas Morning News. "I would suggest that the costs of playing these games far outweigh whatever short-term gains are realized, no matter their size."
More nefarious than the financial fraud behind the schemes is the sometimes deadly consequences of taking these creams and ointments.
A baby in California died in 2012 after accidently ingesting her mother's compound cream, which was ultimately linked to a shady kickback scheme.
Two years later, Desiree Ford, a 22-year-old Houston woman, died only hours after applying a pain cream to her skin. The Harris County medical examiner ruled that her death was caused by the toxic effects of two drugs in the pain cream.
Ford's father, Richard, is suing the pharmacy that supplied his daughter with the cream, while the doctor who prescribed it – without having talked to or examined her – surrendered his medical license.
"They're just terrible people," Ford said. "They make so much money off this, it could be their full-time job."