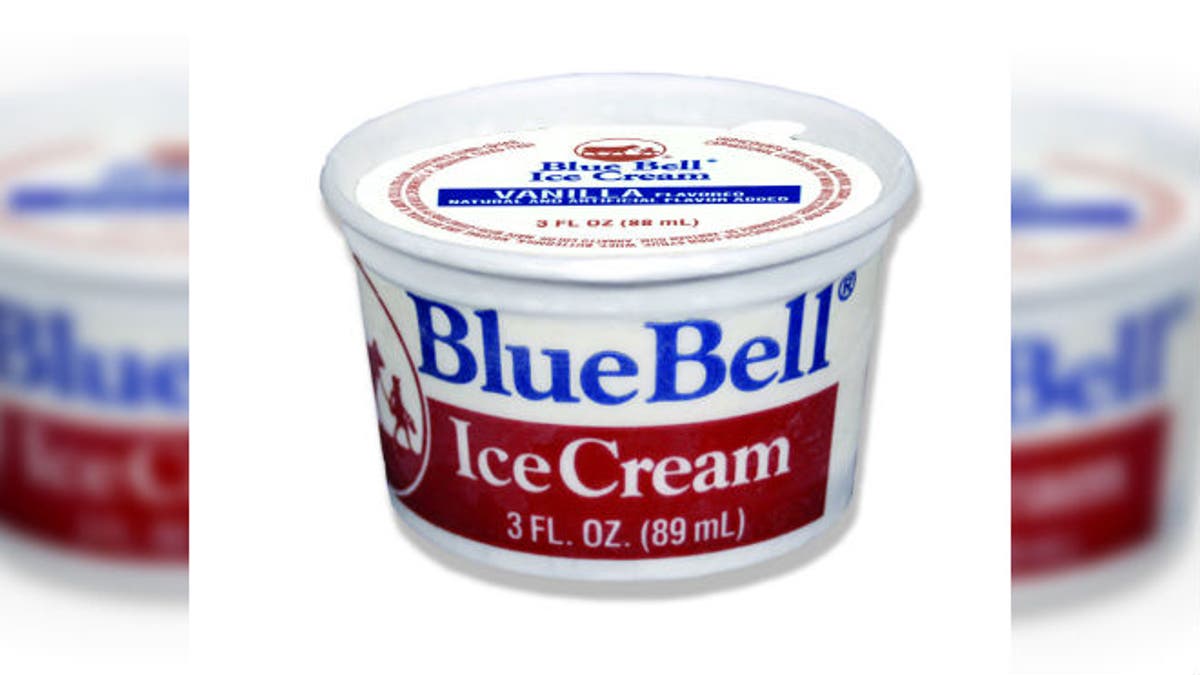 Following the death of five Kansas hospital patients who developed foodborne illness linked to Blue Bell ice cream products, the company has updated its recall to include more products, Fox23.com reported.
The products recalled Monday are 3 oz. ice cream cups with tab lids in chocolate, strawberry and vanilla flavors, as they have the potential to be contaminated with listeria monocytogenes.
In mid-March, five people developed listeriosis in Kansas after eating products from one production line at the Blue Bell creamery in Brenham, Tex., according to a statement from the Food and Drug Administration (FDA). Listeria bacteria was found in samples of Chocolate Chip Country Cookies, Great Divide Bars, Sour Pop Green Apple Bars, Cotton Candy Bars, Scoops, Vanilla Stick Slices, Almond Bars and No Sugar Added Moo Bars, the FDA said.
The latest recall comes after the Kansas Department of Health and Environment reported one positive test for listeria monocytogenes on a chocolate institutional/food service cup recovered from a hospital in Wichita, Kan., that was produced in Broken Arrow, Okla., Fox23.com reported.
According to Blue Bell, these cups are not sold through retail outlets but were distributed through food service accounts in Alabama, Arizona, Arkansas, Colorado, Florida, Georgia, Illinois, Indiana, Kansas, Kentucky, Louisiana, Mississippi, Missouri, Nevada, New Mexico, North Carolina, Ohio, Oklahoma, South Carolina, Tennessee, Texas, Virginia, and Wyoming.
There have been no reported illnesses related to the 3 oz. cups to date.
All five of the patients sickened earlier this month were receiving treatment for unrelated health issues at the same Kansas hospital before developing listeriosis, "a finding that strongly suggests their infections (with listeria bacteria) were acquired in the hospital," the CDC said.
Listeriosis is a life-threatening infection caused by eating food contaminated with bacteria called Listeria monocytogenes, the CDC said. The disease primarily affects pregnant women and their newborns, older adults, and people with immune systems weakened by cancer, cancer treatments, or other serious conditions.
A person with listeriosis usually has fever and muscle aches, sometimes preceded by diarrhea or other gastrointestinal symptoms. Almost everyone who is diagnosed with listeriosis has invasive infection, meaning the bacteria spread from their intestines to the blood, causing bloodstream infection, or to the central nervous system, causing meningitis. Although people can sometimes develop listeriosis up to two months after eating contaminated food, symptoms usually start within several days. Listeriosis is treated with antibiotics, the CDC said.