Baby with 6 legs struggling to survive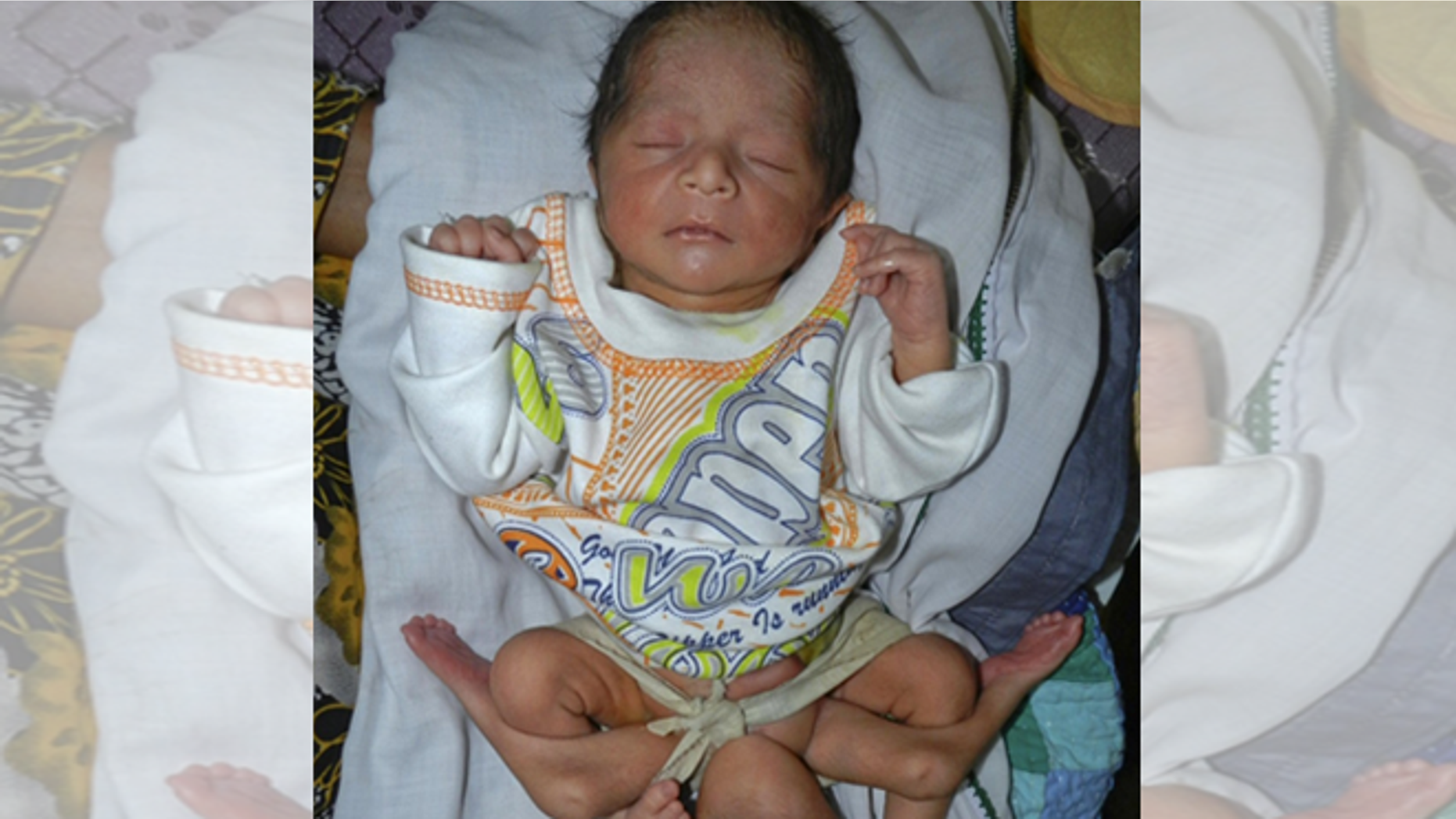 A six-legged baby boy is struggling to survive at the National Institute of Child Health in Karachi, Pakistan, the New York Daily News reported.
The boy had a premature conjoined twin, which resulted in the extra limbs, according to the Institute's director, Jamal Raza.
"One of the babies is not fully developed, giving the present physical structure to the baby," Raza told The News Tribe, a U.K.-based website.
The child was born last week in Sukkur, a city in southeastern Pakistan.  His father is currently seeking help from charities and the Pakistani government, because he said he can't afford to travel to Karachi to see his son, and he cannot afford the baby's surgery.
According to Raza, the Institute is brainstorming options for surgery and is considering getting aide from foreign experts.
An expert said this condition affects 1 in one million infants, the New York Daily News said.