Aunt gives birth to twin nieces after acting as surrogate for sister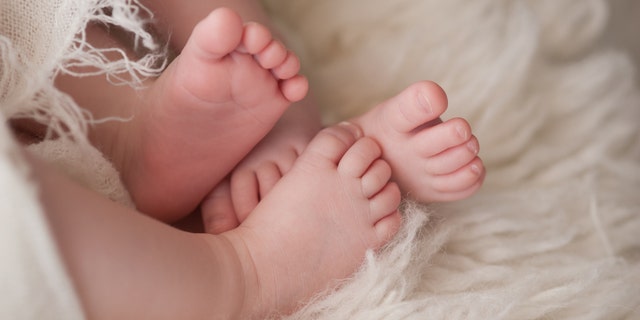 An aunt who stood by her sister as she went through nine miscarriages and a failed in vitro fertilization attempt gave birth to her healthy twin nieces after offering to be a surrogate for her sibling. Lisa Auten, 35, delivered twins Ashlynn and Tierney via Caesarian-section on March 26, PEOPLE reported.
"I am so incredibly grateful for what Lisa did," Melissa Kayser, the girls' mom, told PEOPLE. "She gave up a year of her life to help us become a family, and that is something I could never repay. We have two beautiful little girls, all because of my incredible sister."
The journey to parenthood for Kayser, of Omaha, Nebraska, and her husband, Court, was littered with heartbreak until they decided to give surrogacy a try. Auten, who watched the couple suffer loss after loss and does not have children of her own, offered to carry a baby for them.
QUINOA 'MILK' DIET KILLED BABY, AUTHORITIES SAY
"Nobody knew if I could carry," Auten told PEOPLE. "But if I could help in any way, I was going to."
Doctors implanted two embryos in Auten, and six days later Auten held a positive pregnancy test. The sisters, who already considered themselves best friends before the experience, grew even closer throughout Auten's nine-month pregnancy.
"We had conversations we'd never had before," Auten told PEOPLE. "Pregnancy can be somewhat personal, so I had to open up and let her in to know where we each stood emotionally."
NOT SLEEPING WELL? PEOPLE MIGHT AVOID YOU
They plan to be open about the surrogacy with the girls, and Auten is very involved in her nieces' lives.
"I don't think I could ever put into words what it meant to have my sister as my surrogate," Kayser told PEOPLE. "She made this journey exciting, beautiful and a lot of fun."