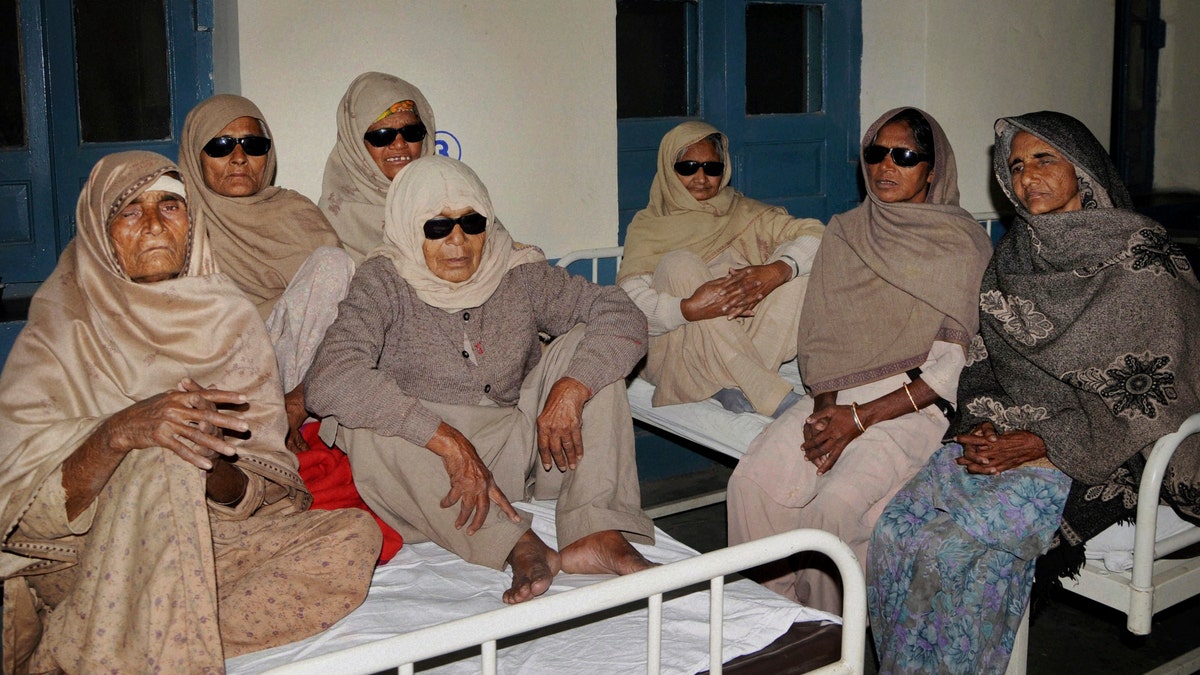 Authorities ordered an investigation Friday after at least 24 poor and elderly people went blind following cataract surgeries performed at a free medical camp run by a charity in northern India.
The operations were performed in early November on 130 patients who were all older than 50 and living in either Amritsar or nearby Gurdaspur, in Punjab state, said Abhinav Trikha, a top official in Gurdaspur.
Some of the patients reported this week that they'd lost their eyesight or were suffering infections, Bhagat said.
Doctors in Amritsar are treating some of the patients. Police have launched an investigation, and detained at least one doctor in Gurdaspur.
Every year, thousands of people, especially in rural areas without proper health facilities, undergo cataract operations in medical camps held by health authorities and welfare groups.
The case once again highlighted the perilous state of health care in India, where hundreds of millions of poor people without access to doctors or health insurance are forced to seek treatment at medical camps because of poor services and corruption at government hospitals.
Last month, 13 women died after allegedly taking tainted drugs after undergoing simple sterilization surgeries in the central state of Chhattisgarh.