Are Your Abuelos Vaccinated?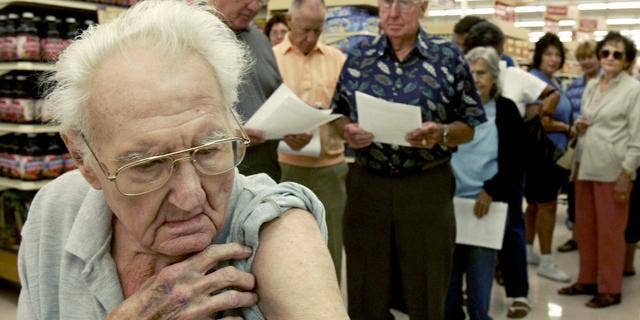 Hispanic seniors are receiving vaccination against influenza and pneumonia at vastly lower rates than whites, according to the latest report by The American Lung Association.
Compared to whites, Hispanic seniors 65 and over are 25 percent less likely than whites to receive an influenza vaccination, and African Americans are 28 percent less likely.
Influenza is responsible for an average of 226,000 hospitalizations and up to 49,000 deaths annually, and studies show that the flu shot can be approximately 70 percent effective in preventing hospitalizations for both influenza and pneumonia in those older than 65, according to the study.
The core problem, according to The American Lung Association report, is that the seniors are not asking their doctors to be vaccinated and some doctors are not recommending the vaccination when seeing patients.
The report suggested that if Hispanics and African Americans received vaccination at the equal rate as whites, about 25 percent of flu-related deaths among these groups could be prevented every year.
Jim Gooden, National Volunteer Chair of the American Lung Association, said that the health disparity has to be addressed as soon as possible.
"This is a ticking time bomb," he said. "As baby boomers age and the nation's elderly population rises, the toll of influenza and pneumonia will likely increase."
Patient awareness, personal beliefs, internal barriers within the health care systems, along with affordability and access to care, are listed among The Lung Association's reasons behind the gap.
Follow us on twitter.com/foxnewslatino
Like us at facebook.com/foxnewslatino