Are We Psychologically 'Limitless' - or Hitting a Wall?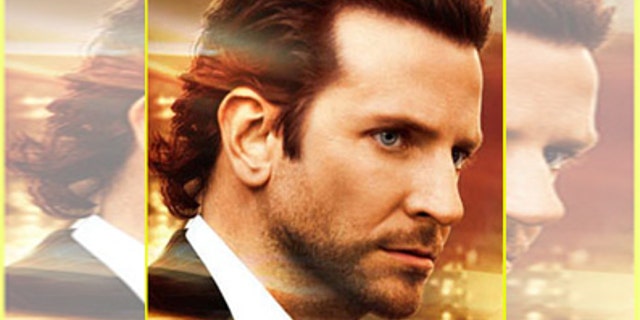 The newly-released movie "Limitless" starring Bradley Cooper, Robert De Niro and Abbie Cornish revolves around a struggling writer who is offered a newly-minted medication called NZT that allows him to access 100 percent of his brain's potential, rather than the 20 percent some assert is actually engaged in daily intellectual pursuits. This essentially turbocharges him, so that he finishes a novel in four days, makes a fortune in the stock market and becomes irresistible to women.
NZT has side effects, including losing one's memory for long periods of time. But the real problem with it is that—like an illicit drug—it removes Cooper from reality and deposits him in a fantasy world. His talents aren't really "his," if you will, they are fabrications of NZT. He didn't earn them and hasn't learned to master them. His soul is traveling at the same warp speed that his mind is, and his soul begins to fracture.
Whether or not reviewers think the movie is artistically compelling, and whether or not the subplots about an unethical investment bank and Russian mobsters are necessary, "Limitless" addresses the key question for psychology to ponder in the 21st century. As science and technology—including the Internet—offer us ever-increasing ways to supposedly expand our horizons and abilities, are we gaining something or losing something? Are we becoming more effective at the expense of our emotional well-being? If we have 2,000 "friends" on Facebook, are we less likely to have genuine friendships in life?
If our sons and daughters have virtual pets they play with on ClubPenguin, are they less likely to truly love their dogs and cats and guinea pigs, leaving our children without some of the formative, emotional experiences that encourage them to bond with and love one another?
These are not irrelevant questions as the Web increases speed, devices multiply, companies ponder whether inserting Bluetooth devices in the body might make sense and pharmaceutical companies investigate medications to heighten memory and concentration (not just restore them). At what point does the humanity in human beings become extinguished? At what point do we become less wise for being more knowledgeable? At what point do we become less connected to one another in the ways that make life worthwhile because we are becoming more connected to one another through our iPhones and Blackberries and Droids?
Already, the question posed by "Limitless" has its mirror in real life. My own profession of psychiatry has sold out so thoroughly to chemical cures, (which do have their place, of course) that finding a psychiatrist who will actually perform psychotherapy (and actually knows how), rather than only prescribing medicines, is rarer than ever before. Young people's self-esteem is skyrocketing while their empathy for others and their ability to actually accomplish goals is declining. The desire for performance enhancing energy drinks and Adderall prescriptions and Viagra prescriptions is surging while our internal focus on worthy goals decays and more than half our marriages fall into ruin. Athletes accomplish greater feats of endurance and stamina and speed on the field and display less and less character in life.
As Charlie Sheen's ego-driven, drug-induced, rapid-fire antics compete with American military actions for headlines, he may turn out to be the poster boy for the little we have gained for all we have lost. We may well be losing our minds and our hearts while fueling our brains.