App Helps You Manage Stress and Boost Focus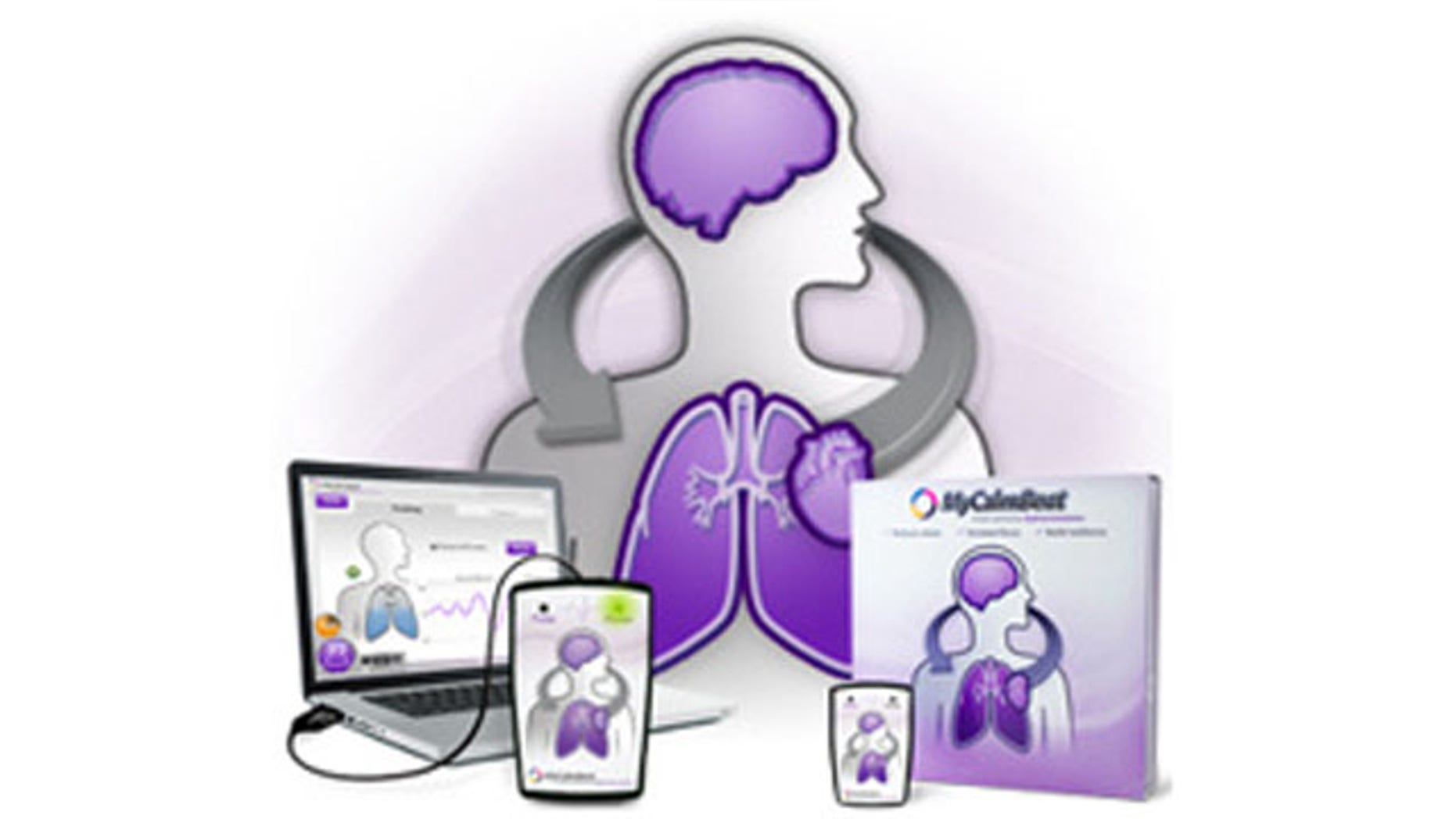 A new, personal heart-rate monitor that is paired with a smartphone app allows you to track stress and boost focus by finding your optimum breathing rate.
The MyCalmBeat device, available for use online as well as on desktop computers and smartphones, calculates the optimal breathing rate where your heart rate is most variable.
MyCalmBeat also provides apps so you can train at a personal best rate, which can lead to greater calmness and less stress, according to Brain Resource , the company behind the device.
The monitor is available at a launch price of $49.50 from the company ; mobile apps are available for Apple, Android and BlackBerry phones.
According to a release from the company, here's how it works:
-While doing slow-breathing exercises while wearing a small ear clip, the monitor tracks your heart-rate variability.
-Next, the monitor calculates your best heart rate when you are at your calmest.
-MyCalmBeat then provides apps to help you achieve your best breathing rate.
"It's like a visual version of taking deep breaths and counting to 10, except a certain amount of breaths are set to be taken within a minute," wrote Christina Ortiz in a review for Discovery.com. "You follow the lung diagram as it inhales and exhales."
Reducing stress can have a tremendous impact on health and health costs. The Centers for Disease Control and Prevention reported that stress, smoking, a lack of physical activity and eating habits are behind 70 percent of all medical costs in the U.S., according to The Washington Post .
For more stories from KTTV in Los Angeles go to myfoxla.com.
Follow us on twitter.com/foxnewslatino
Like us at facebook.com/foxnewslatino