Acetaminophen may do no good for flu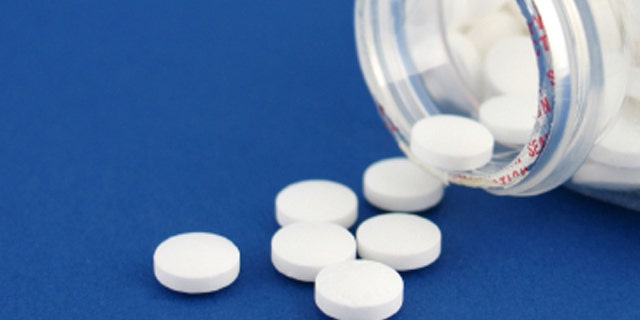 Acetaminophen may not have an effect on the flu virus or its symptoms, according to a new study.
International guidelines, including those of the British Infection Society, recommend anti-fever drugs like acetaminophen (also known as paracetamol) as they may help and are unlikely to cause harm. But the authors of the new study found that four daily doses of the medicine did neither good nor harm.
In theory, reducing fever, the adaptive response to infection, could actually worsen flu, according to coauthor Irene Braithwaite of the Medical Research Institute of New Zealand in Wellington.
The researchers had expected that acetaminophen would reduce adults' fevers, "resulting in higher levels of influenza virus for longer periods, and therefore worse symptoms of the flu for longer," Braithwaite told Reuters Health by email.
But instead, she continued, "compared to placebo, acetaminophen did not reduce fever, appeared to have no effect on influenza levels, and no difference in clinical symptoms of the flu."
The researchers conducted a randomized controlled trial with 80 adults in New Zealand in 2011 and 2012 who had flu symptoms such as cough, sore throat, runny nose or headache.
Half of the patients received sets of two 500-mg acetaminophen tablets to take four times per day for five days, while the other half got placebo pills.
The researchers measured viral load on days one, two and five, and recorded patient temperature and symptom scores daily for up to 14 days.
Symptom scores, fever levels, time to recovery from flu and health status were similar in the acetaminophen and placebo groups, the authors reported online December 6 in Respirology.
"We do not know why acetaminophen had no effect on pain in our study," Braithwaite said.
A single study in a sample consisting mainly of otherwise healthy young adults is not enough to draw generalized conclusions about the effect of acetaminophen on the flu for everyone, she said.
"What this study does is raise some very serious questions about the real evidence base for using acetaminophen routinely for anyone that has the flu," she said.
All the patients were also taking daily doses of the antiviral medication Tamiflu (oseltamivir), which may have skewed the results and makes it hard to draw any conclusions from the findings, said Dr. Tom Jefferson of the Center for Evidence Based Medicine at the University of Oxford in the U.K., who was not part of the study.
A 2014 Cochrane review concluded that Tamiflu has few if any beneficial effects, and can have adverse side effects, like increased nausea and vomiting (see Reuters story of April 10, 2014 here: reut.rs/1P2shRf).
"Everybody was on Tamiflu (which could have interacted with paracetamol, it certainly has the same properties) and could account for the lack of visible effect," Jefferson told Reuters Health by email. The study was also very small and took three years to go from completion to publication, which is strange, he said.
Tamiflu, which was still recommended for influenza when the trial was first designed, may not have affected the results of the study, since both groups included were taking it, Braithwaite said.
If the same trial were conducted today, it is unlikely she and her coauthors would have given the participants Tamiflu, she said.
"Probably the best way to alleviate flu symptoms is to get vaccinated against the flu," Braithwaite said. "This is highly recommended for those who are very young, very old, pregnant or who suffer from respiratory or other chronic illnesses."