#A4Waist: Dangerous social media trend asks women to prove how 'paper thin' they are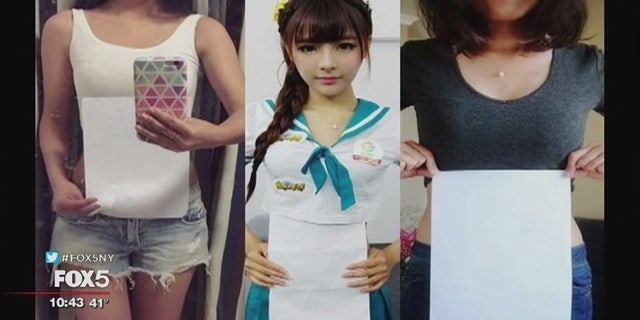 Young girls in Asia are participating in a viral social media trend that encourages women to prove how small their waists are.
The phenomenon, dubbed the A4 Waist Challenge, has women holding a sheet of paper vertically against their midsection to show how "paper thin" they are, Fox 5 Atlanta reported. Participants post photos of themselves with the paper on social media and use the hashtag #A4Waist.
So far, the challenge has primarily gained steam in China, but clinical psychologist Jenny Taitz told the news station its implications for girls anywhere are dangerous and could compel some girls to develop eating disorders.
Taitz said the trend may be encouraged by celebrities whose bodies are Photoshopped in images to look extremely thin. She said girls who are vulnerable and impressionable may be especially at risk of influence from the challenge.