A unicorn is convincing people to squat to poop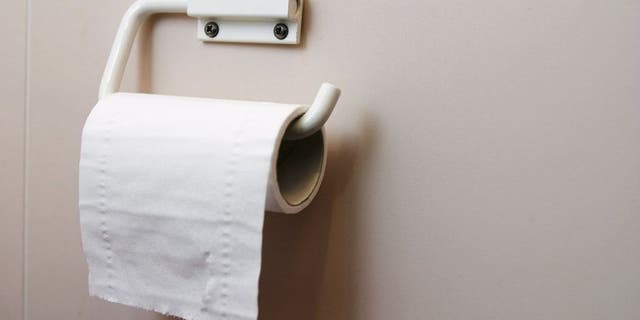 NEWYou can now listen to Fox News articles!
The Western sitting toilet is, apparently, a crappy design. So say the American developers of the American-made Squatty Potty, which launched in 2011, got Shark Tank funding last November, and is now the subject of a viral video ad that features a unicorn that poops something most viewers can actually digest: rainbow soft-serve ice cream.
The small family business based in Saint George, Utah, was inspired by family colon issues, including constipation, and now boasts nearly 80,000 likes and 40 million video views on Facebook.
Undeterred by the weirdness of marketing a poop stool, Bobby Edwards and his constipated mother Judy, whom doctors told to squat, are now selling the white plastic Squatty Potty in seven- and nine-inch models, as well as a more elegant (and expensive) bamboo one.
But for the 3-minute video that's gone viral since it was first posted on Oct. 6, they turned to the Harmon Brothers, who are also behind the hugely viral ad for Poo-Pourri, reports the Huffington Post.
"It's one thing to talk about poo smell ... but the Squatty Potty is talking about the colon," Jeffrey Harmon says. Then it dawned on them: "Let's not talk about poop. Let's talk about ice cream." The puppet unicorn is joined by a prince who says things like, "Can't get the last scoop out of the carton? With the Squatty Potty you get complete elimination." The ad also claims that elimination will happen in roughly 50 seconds, versus the typical 130.
Writing for the Daily Dot, Jaya Saxena finds truth in that statement. "Since having one in my home, it has made some poops easier and faster." It's unclear whether it will change how most Americans poop, but visits to the company site have increased 400% since the ad went live.
(Squatting tops the list of five ways to poop better.)
This article originally appeared on Newser: A Unicorn Is Convincing People to Squat to Poop
More From Newser