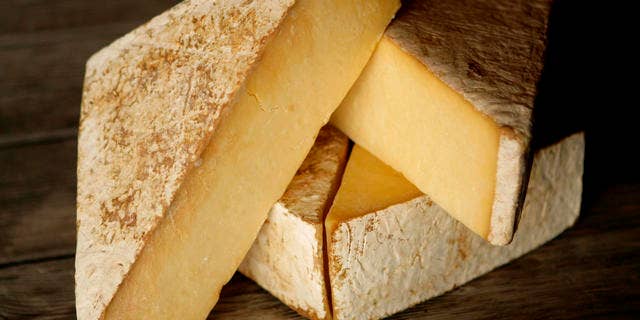 Can you drop fat significantly by mainly adding a food type?
When we think about losing weight, seldom do we think of adding something. Mostly, it seems about subtracting.
But, this is not the case with dairy.
Subjects whose diet was pretty much typically American (about 35 percent fat, 49 percent carbohydrates, 16 percent protein and 8/12 grams of fiber/day of total intake) and received the adequate diary intake (3 daily servings of dairy, each provided 300-350 mg calcium and 8-10 grams of protein) decreased body fat (around 1 Kg), oxidative and inflammatory stress, typically elevated when facing obesity and metabolic syndrome. This was compared to the low dairy (less than 0.5 servings) intake group.
Before increasing your dairy intake and, by extension, your calcium intake, beware -- not all foods provide the same results.
The study published in The American Journal of Clinical Nutrition points out that the one group studied that had the adequate diary diet got the food mainly from milk and/or yogurt, where whey protein is highly present.
The low dairy diet was filled with the most common food that people eat (soy-based luncheon meat substitute, granola bars, peanut butter crackers, for example) each serving provided no more than 8 grams of protein and 50 mg of calcium.
The authors attribute some of the results to the link between milk protein, particularly whey protein and the intake of vitamin D and calcium. All this seems to have a positive effect on decreasing some inflammatory markers of the body, controlling body weight and type-2 diabetes.
In addition to the body weight management benefits, people who had the 3 dairy daily servings experienced a reduction in blood pressure and insulin levels. In this sense, another study from Nutrition Today, concluded that low-dairy calcium intake is associated with poor quality diets.
Overall, from adolescence to older age, having low-dairy calcium ingestion was related with low intakes of magnesium, thiamin, riboflavin, vitamin B6, and vitamin B12.
All these minerals and vitamins have an impact on many cellular and metabolic responses, from muscle toning, controlling blood pressure and/or metabolizing the food properly.
Even milk by itself has been shown to be an excellent recovery food after working out.
One of the "sin foods" recognized worldwide is mayonnaise. There are plenty of reasons to blame this dressing as an artery clogging, high-calorie food. A typical serving has 360 calories and over 10 grams of fat.
Fit chef Rocco DiSpirito, in his book Now Eat This! came out with this easy-to-make, delicious, home-made mayonnaise. His version has 18 calories and just 1.1 gram of fat.
You can still enjoy the white stuff without overloading your fat metabolism and enjoy another way to include your 3 dairy servings a day. And, still lose weight.
HOMEMADE MAGNIFICENT MAYONNAISE
6 tablespoons white vinegar
4 tablespoons cornstarch
1 17.6- ounce container Greek yogurt
3 tablespoon Dijon mustard
4 packets (14g) Truvia
1 teaspoon salt
Makes 2 ¾ cups (about 44 one-tablespoon servings)
1. In a small bowl, whisk the vinegar into the cornstarch. Whisk 2/3 cup of the yogurt into the vinegar mixture. Pour the yogurt and vinegar mixture into a small saucepan and cook over high heat, whisking constantly, until it comes to a boil. (The yogurt mixture will thicken very quickly.) When it is very thick, scrape it into the bowl of a food processor.
2. Blend the yogurt mixture for about 1 minute. Turn off the food processor and scrape down the sides of the bowl. Continue to blend the yogurt mixture until it is slightly cool and very smooth, about 3 more minutes. Add the remaining yogurt, mustard, Truvia, and slat to the mixture. Blend for another minute. Scrape down the sides of the bowl and blend for 30 more seconds.
3. Pour the mayonnaise into a plastic container. Cover tightly and place in the refrigerator until it is cold and firm, about 2 hours. The mayonnaise can be stored in the refrigerator for up to 1 week.
Marta Montenegro is an exercise physiologist, certified strength and conditioning, coach and master trainer who is an adjunct professor at Florida International University. Marta has developed her own system of exercises used by professional athletes. Her personal website martamontenegro.com, combines fitness, nutrition and health tips, exercise routines, recipes and the latest news to help you change your life but not your lifestyle. She was the founder of nationally awarded SOBeFiT magazine and the fitness DVD series Montenegro Method.
Follow us on twitter.com/foxnewslatino
Like us at facebook.com/foxnewslatino