51-year-old grandmother gives birth to 5th child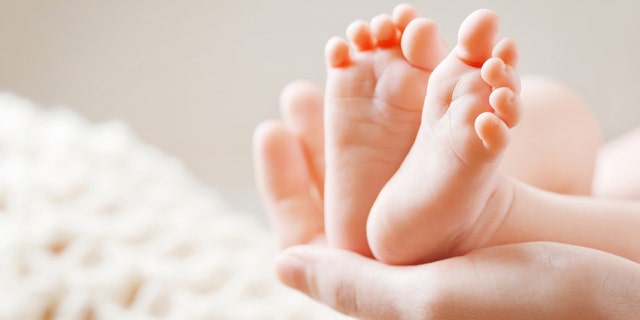 NEWYou can now listen to Fox News articles!
An Australian grandmother who had her first child 30 years ago and has 10 grandchildren defied odds when she gave birth to her fifth child at the age of 51.
Lynn Cooper, of Gold Coast, Australia, and her husband Brad, 34, welcomed their son, Harrison, nearly four years after having their first daughter, Mia, 9News Australia reported. Cooper said it only took one round of IVF for her to become pregnant.
DOCTOR SUSPENDED AFTER 4 PATIENTS TEST POSITIVE FOR HEPATITIS C
"They were a little bit astonished because they couldn't believe that," Cooper told 9News.
"I actually breezed through it," she added.
Cooper said she and her husband met more than a decade ago online and after they got married, the topic of children came up.
"She was willing to give it a go, have a look at least," Brad Cooper said.
Cooper, who was 47 at the time of her first pregnancy, said specialists were unwilling to provide IVF treatment because of her age. The window of success for the treatment decreases as a woman becomes older. A doctor finally agreed and said she encountered no problems during the pregnancy.
LUNG RECIPIENT MEETS DONOR'S FAMILY YEAR AFTER TRANSPLANT
The grandmother said she has three children from a previous relationship and initially didn't think of having more children. Her older children also have 10 children.
"You're only as old as you feel," Cooper said. "I will always stand by my kids."